Weston Theme Documentation
Shop
Weston is designed to work seamlessly with Woocommerce. After installing Weston, you will be prompted to install the Woocommerce plugin. If you plan on having a shop on your site, you'll need to install it.
Once Woocommerce is installed, you will be walked though a setup wizard that will help you set up all of your shop pages, such as your main shop page, cart, etc.
Shop Page Layout
To change the shop page layout, navigate to Appearance->Customize->Shop->Layout. Here you can choose from Full Width or With Sidebar. You can also choose the number of products to show on each page.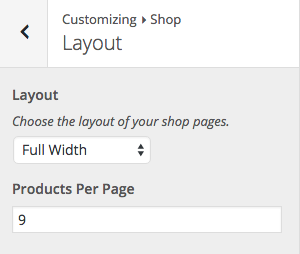 Shop Page Style
You can change the hover color and accent color of your products by navigating to Appearance->Customize->Shop->Style.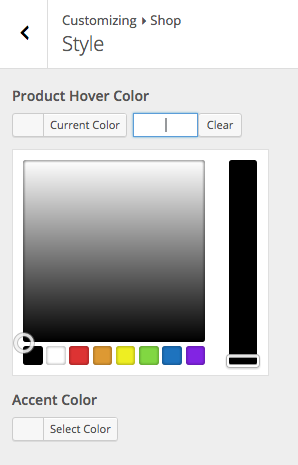 Woocommerce Visual Composer Elements
There are also a number of Woocommerce elements available in Visual Composer, that you can add to any page to display a group of products.