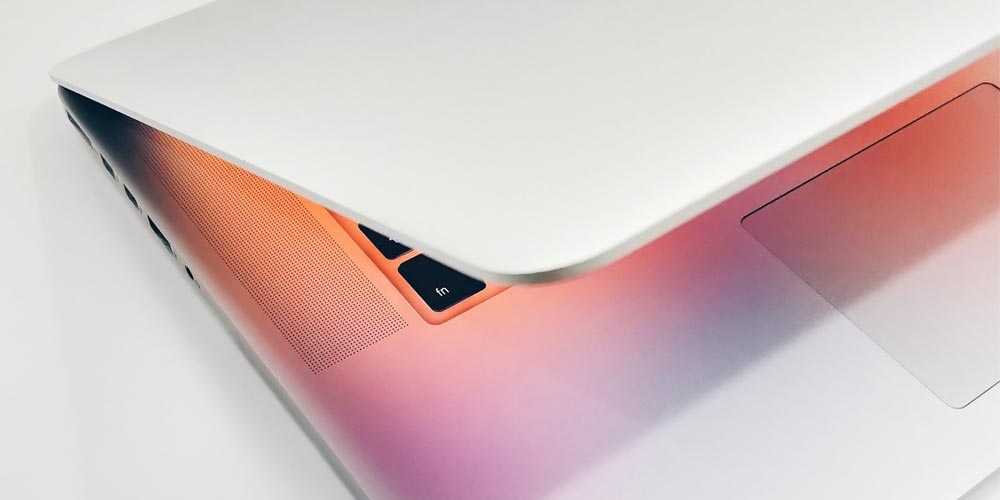 Do you know what you're doing with your blog? How about the videos you publish or the podcast episodes you release? You know they're all meant to help you build an audience and eventually lead to conversions on your website, but do you have a clear link between the posts you publish and the conversions your site generates? That link is something a content marketing strategy can help you build.
A content marketing strategy is a core component in your marketing plan that involves the use of content, mainly blog posts, videos and podcast episodes, to meet specific business goals. It provides a more honest and personal way for you to promote your brand and drive more traffic to your website, but more traffic should not be your number one goal with content marketing. Your number one goal should be to increase the amount of revenue your site generates. Bottom line, more traffic doesn't necessarily lead to higher conversions.
In this article, I'm going to show you how to decide what your content marketing goals should be as well as how to create a strategy that will help you build a link between your content and your goals. Let's start with the first part.
Defining the Goals of Your Content Marketing Strategy
So, we've established "generating more revenue" should be your number one goal with content marketing, but if you want to build a strong content marketing strategy, you need to be more specific. Consider these goals:
Selling more units of a certain product.
Selling a specific number of units of a certain product.
Generating a specific amount of revenue from a certain product.
Selling more products to a specific demographic.
Generating more affiliate income.
Growing your email list.
The list goes on. Unfortunately, your goals are unique to your business, so I can't simply tell you to choose this goal or that goal and call it a day.
Action to Take: Take some time, sit down with your team (if you have one), and figure out what you want to accomplish with content marketing.
Defining Your Audience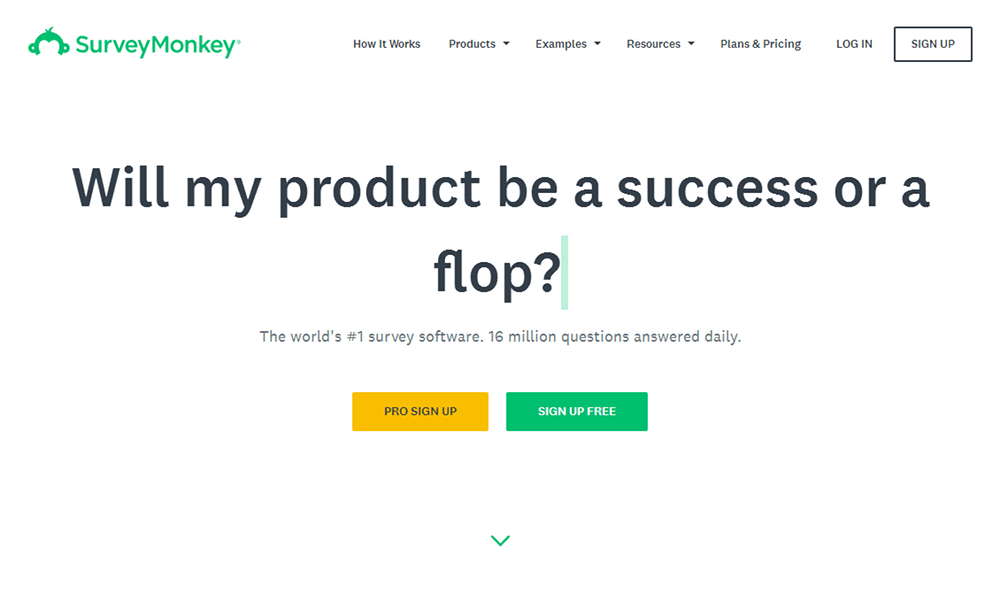 This section should be easy if you've been a smart marketer up until this point. It'll be even easier after you define your content marketing goals. To make things simple, if you want your content marketing strategy to be effective, you need to know who you're targeting. You should have already done this if you have a few products under your belt.
If not, write down each of your content marketing goals, and figure out who would be best suited for them. For example, if you're a photographer with a few courses teaching the basics of photography, you're probably better off targeting beginners. However, if you have an advanced course you want to sell more copies of, targeting advanced photographers should be part of your plan as well.
If your goal is to grow your email list, consider the products you already have as well as the ones you plan on releasing in the future. Who are those products targeting? They are ones your content should be targeting so you can fill your email list with them.
Action to Take: After you've defined your goals, take some time to define who those goals are targeting.
Finding Your Audience's Pain Points
Once you know who your audience is, you need to figure out what their pain points are. It's simple marketing logic you need to incorporate in everything you do. Your customers have problems. Your job is to solve them. Figuring out what those problems are will help you come up with content ideas all but guaranteed to help you achieve your goals.
Again, you should have done this when you created the products you already have. Here are a few methods you can use to discover the problems your audience is having in case you haven't or need more data to work with:
One-on One Conversions
Customer Surveys
Feedback Forms
Social Media
Forums
Quora
Reviews of Products Related to Your Niche
Comment Sections of Blogs and YouTube Channels Related to Your Niche
Action to Take: Reach out to your audience and members of your niche using the methods listed above, and write down the problems they express as you go.
Choosing Your Content Marketing Channels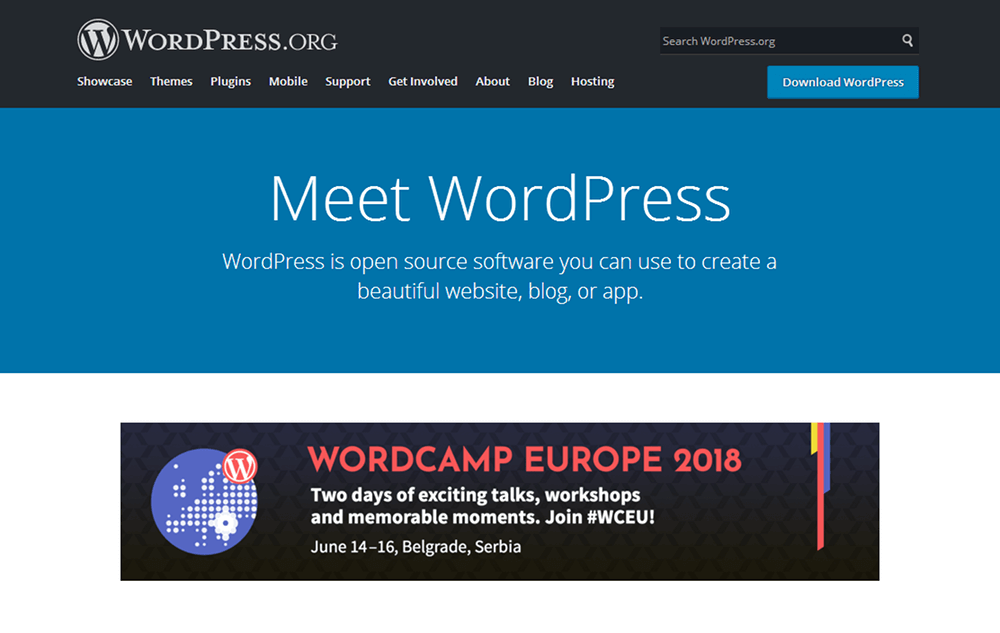 Okay, so you should have a clear idea of what your content marketing goals are, the people those goals are targeting as well as the problems those people are having. Once you have all that, you can start creating content. First, determine the type of content you want to create. You may think you need to jump head first into blogging, and I do recommend starting a blog, but a blog might not be the best idea for your business or your audience.
There are many forms of content you can create, but these are the top three:
Written – Blog on your website (best), Medium.com publication, WordPress.com blog, Tumblr blog, etc.
Video – Youtube channel (best), Vimeo, embedded videos on your website, etc.
Audio – Podcast episodes published on your website and podcasting platforms across the web, including SoundCloud, iTunes, Stitcher, etc.
The content channel(s) you choose will primarily depend on your budget, but your audience should come into the mix as well. Ideally, your business would be doing all of these, but that isn't always possible due to budget or time constraints.
Figure out how much you can and are willing to spend on content marketing. Once you do that, do some research, and find out which types of content are working best for your competitors. You may even be able to take advantage of untapped marketplaces if there are no blogs, YouTube channels or podcasts in your niche. Be smart, though. If you don't need think one of these channels would suit your audience, don't force yourself to create content for it. Lastly, you should take your own (or your team's) personality into consideration. If you speak better than you write, you may be more productive with content marketing if you choose to create videos and podcast episodes over blog posts.
Action to Take: Come up with a content marketing budget, use your competitors and your own intuition to determine which content channels are best suited for your audience, and figure out which type of content you'd be more efficient at creating. Use all of this data to determine which content channel you want to tackle first.
Assembling Your Team
Once you know how much you're willing to spend on content marketing as well as which channel you're going to build first, you should have somewhat of an idea of the type work you'll be undertaking to create content. Basically, you'll be brainstorming/researching topic ideas, researching individual topics for content, creating content, editing content and promoting it. Use this information to assemble your content marketing team.
If you work with one or more people, split the work by determining who's going to do what and when. Consider if you'd like to hire freelancers as well. You may need to consult a few to determine how much it'll cost and how much you're able to outsource. If you're truly profitable, you may even consider hiring new team members for this purpose.
Action to Take: Break down your content channel into individual tasks, and determine who in your team is able to and equipped to tackle them. Consider your budget, and determine if you can hire freelancers or even fulltime employees to cover a few or all of these tasks.
Creating an Editorial Calendar
Once you know what your audience's pain points are and which type of content you'd like to focus on, you can start building your editorial calendar. An editorial calendar is what you'll use to manage the creative process that goes into content creation. From idea and writing/recording to publication and promotion, an editorial calendar will help you manage every step of the way, especially if you have a marketing team.
First, choose a tool to use to create and manage your editorial calendar. I personally use Trello to manage the articles I write for clients.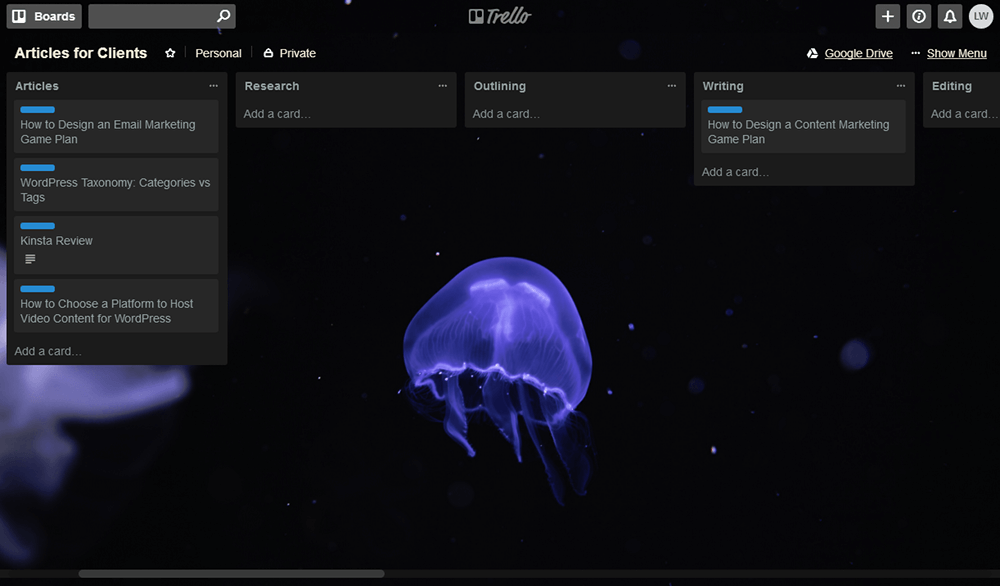 This tool packs a lot into its free tier. You can create as many boards and lists as you need and can even enable what are known as "power-ups." These are integrations you can make with Trello and third-party apps. My favorites are the Editorial Calendar power-up, which turns your board into a visual calendar you can use to manage due dates, and Google Drive, which allows you to attach files to Trello cards.
You can also use Asana, CoSchedule, Edit Flow, Editorial Calendar and more.
Action to Take: Research the tools I mentioned here, and choose the one you feel suits your needs and budget best.
Building Your Editorial Calendar
Once you've decided on a tool to use, you can start building your editorial calendar. First, determine how often you can and are willing to publish. Next, use the list of pain points you collected from your audience, and build a list of ideas solving them. Using the beginner photography course as an example again, I could easily write posts on how to choose your first DSLR camera, how to clean it, how to choose a camera bag, etc. I can do this until my editorial calendar is filled up.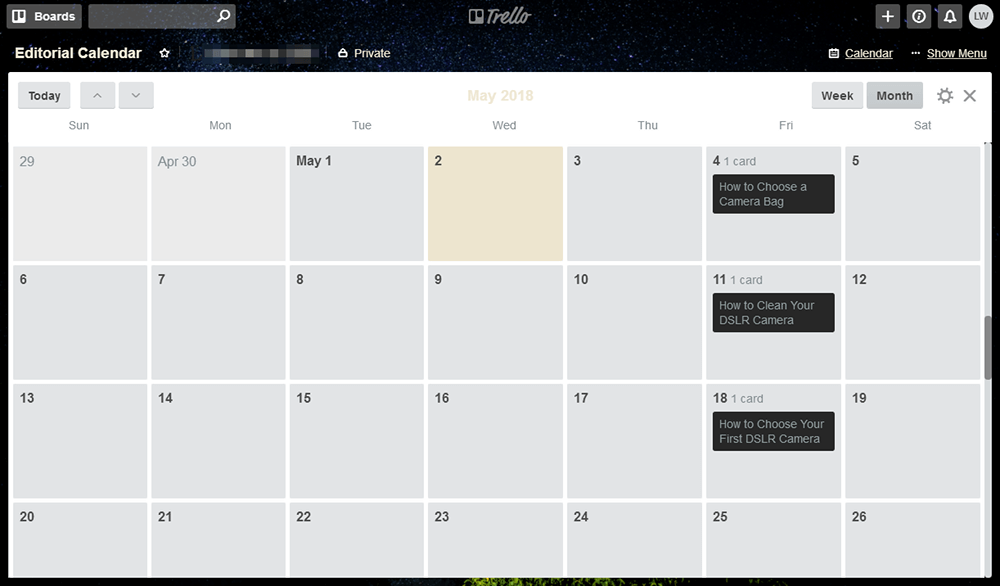 Action to Take: Fill your editorial calendar with posts designed to solve your audience's problems based on how often you want to publish. If you have a team, make sure you use your editorial calendar software's built-in assignment feature to assign tasks accordingly. Be sure to include content promotion in your calendar. CoSchedule offers social media automation tools, but you can also use a tool like MeetEdgar.
Building Your Links
Unfortunately, it's not enough to publish content, place a few "Subscribe to Our Email List" forms across your site and hope for the best. You need to build links between your content and marketing goals. You can do this with lead magnets and email campaigns.
Let's use that beginner's photography course as an example again. Let's say one of my goals is to sell more copies of it. I can create a few lead magnets for the posts I thought of before to encourage visitors to subscribe to my email list. Here are a few quick examples:
How to Choose Your First DSLR Camera

Lead Magnet: A free quiz to help the reader make a decision on which camera to purchase.

How to Clean Your DSLR Camera

Lead Magnet: A shopping list of the tools my reader will need to get the job done as well as a maintenance schedule.

How to Choose a Camera Bag

Lead Magnet: A small ebook on all of the camera gear I use, what I put in my bag and how I use it.
Once a visitor has taken advantage of one of my lead magnets and has subscribed to my email list, I can begin my campaign. This will involve three to five emails where I'll focus on teaching my subscriber a few more beginner tricks. On the second to last email, I'll mention my course and will simply say something along the lines of "I'll tell you about it later" rather than linking to it straight away. I'll promote the course in the final email. I may even offer an exclusive discount available only to subscribers who have gone through the entire campaign.
Action to Take: Come up with lead magnets for your content. I gave a different idea for each individual blog post example, but you can just as easily reuse the same lead magnets for different posts. Build an email campaign that focuses on providing value to your reader, and use it to promote your product. Do this until you have a solid collection of links between your content and marketing goals. Be flexible with this part, however, as different forms of content require different approaches.
Final Thoughts
Creating a content marketing strategy takes time, so don't rush this process. Again, start off by defining the goals you want to accomplish with content marketing as well as who your content should target and which problems they're having. This is the foundation of your content marketing strategy. It's what every part of it is built off of. Once you have these three elements down, you'll be able to build the rest of your plan more efficiently.
Be sure, however, to optimize your strategy along the way, and be flexible. Don't be afraid to make changes to your editorial calendar if you find one part of your plan to be ineffective or even highly effective. It's important for you to know what is and isn't working so you can make changes that'll benefit your platform in the long run.
Above all else, make sure whatever content, lead magnets or processes you add to your plan are designed to help you reach your content marketing goals. If you've chosen a blog as your content channel, be sure to check out these posts: