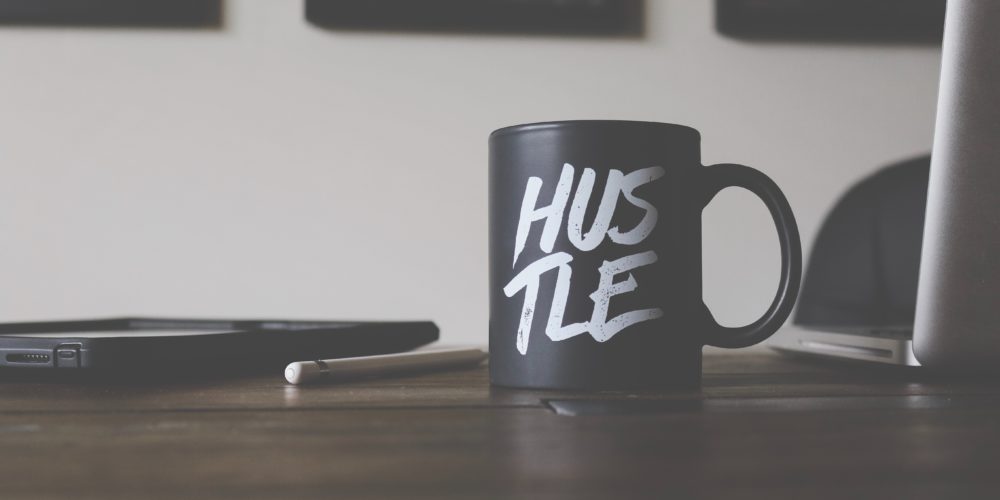 Guest posting is one of the most effective ways website owners bring more value to their page. There are multiple ways that guest blogging can benefit your brand. You could look at the obvious benefits such as more indexed pages, which means more visibility on search engines. TechClient discovered during research that adding a blog can improve your number of indexed pages by 434 percent.
Just from this one benefit alone, it's no surprise that people are looking everywhere for high-quality guest posters. Whether you want to write guest posts, or you're looking for more guest posts on your site, we are going to give you some tips to steer you in the right direction.

1. Develop Guidelines
If you're looking to get more people guest posting on your blog you should expect to get some suggestions that are far out in left field. You own a business, run a website, and likely handle a ton of tasks at breakneck speed every day. Saving time is necessary and developing strict guidelines helps speed up the guest posting process as you'll have fewer edits.
Your guidelines should run parallel with what you would expect from yourself when you publish content on your blog. Try to include specific directions in the middle of your guidelines that include a specific way to create the subject line when submitting a post suggestion.
For example, every set of guidelines should make it clear that there are to be no grammar or spelling errors in the submission. You can compound on that rule by stating specifically how you want your post to be structured with H1, H2 headings, bullet points, and overall formatting.
It's also important that you are a firm believer in the guest post. It should make sense in the space of your niche and it should support an idea that you believe, or introduce your audience to a new idea that fits in the context of your blog and brand.
You're going to throw out a ton of guest post submissions because they don't make sense or the writer submitting the article didn't follow your guidelines. Don't get discouraged, there are valuable posts buried within your inbox. Establishing your guidelines early and remaining true to your mission is a pivotal part of bringing guest posts to your blog.
2. Create a Blog Post Submission Form
The great thing about WordPress is it comes with a truckload of plugins to make your site one of a kind. You can use plugins to streamline your guest posting option on your blog.
Use a plugin to help you build a custom submission for potential guest posters. One plugin we recommend is WPForms due to its ease of use and drag and drop builder. With WPForms you can create a highly customizable blog post submission form without touching a line of code.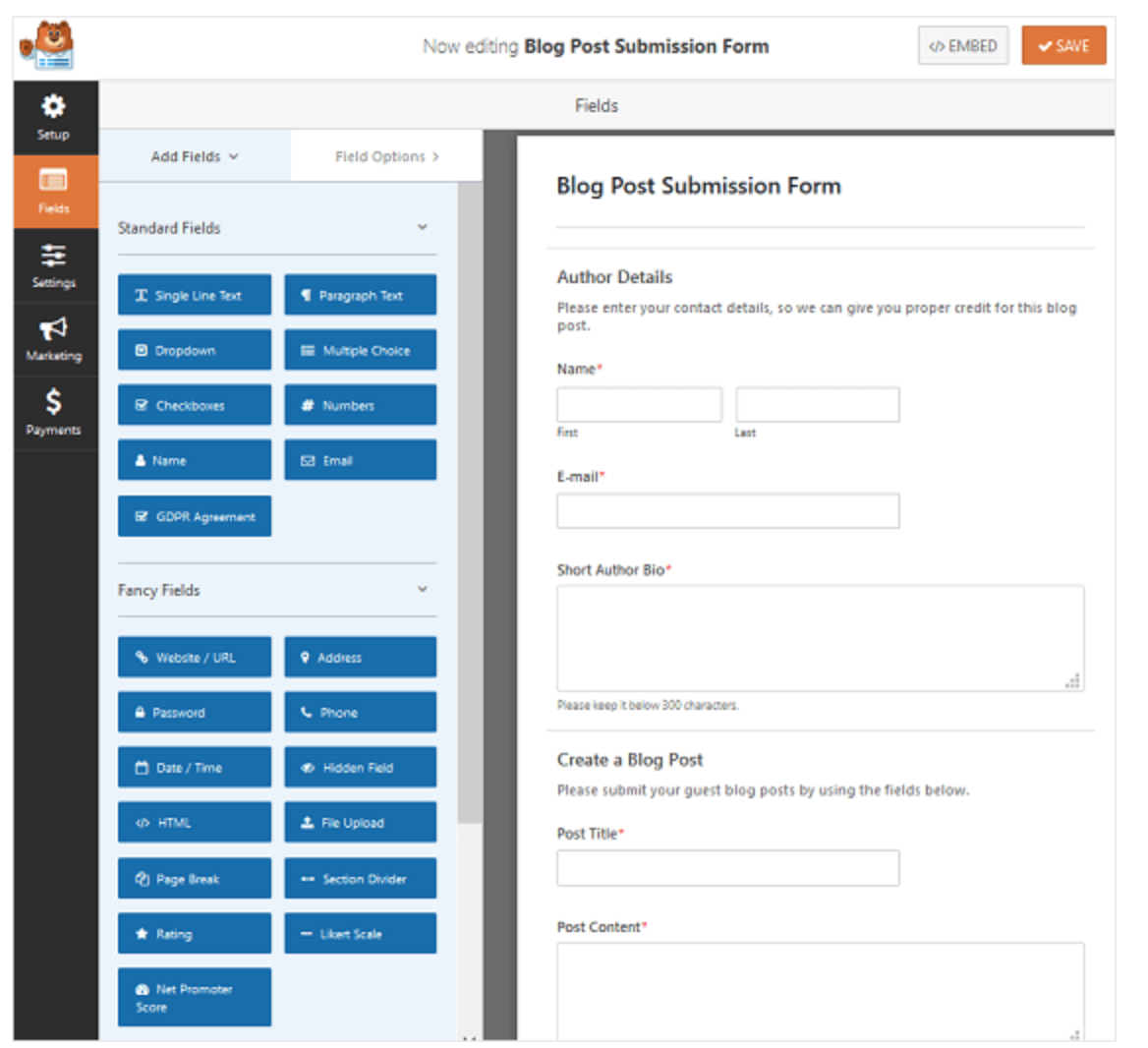 When you are setting up your submission form there is a slew of important questions you're going to want to ask the potential posters. Some important questions that should come up include:
Pen name (if applicable)

Experience getting content published (ask them to include links to published work)

Ask for an author bio (tell them to keep their links down to 1-2 per bio)
We also like asking the author to write a short paragraph explaining why the topic is so important to them. They should have the same passion, interest, and energy that you expect from your full-time writers.
3. Link Out to Other Blogs
Linking back to other blogs is a great way to draw some extra attention to your blog and make some valuable connections in the process. When you're writing your posts, link out to blogs that have earned your respect due to their knowledge, have personally assisted your brand with a helpful tool, or a brand that you admire in the industry.
How does this help you?
When you link out to other companies, it offers the other brands exposure and this is something they will be able to manually track if they are looking at their insights regularly. As a result of the additional exposure, there is a good chance that these blogs may link back to you in one of their posts.
It's usually a good idea to link to high-authority domains because they are known for being reputable and having a constant reader base. If you're thinking about looking for high-authority sites in your niche, there are tools that can help you find blogs that rank high based on the niche and keywords.  
4. Pitch Relevant Topic Ideas
Let's face it, being a successful blogger takes a ton of work and getting a guest post accepted is basically impossible if you don't pitch ideas that are relevant to the blog. Before you even think about submitting your pitch, do some extensive research on the site.
Start by looking through their previous blog posts for content ideas. You should try to go back at least a month and look at their content that's published by both their full-time writing staff and guest posters. Pitch them 3-5 headline topic ideas that you think they would like. For example, if you're pitching a gardening blog, some good topic ideas would be:
How to Grow Organic Tomatoes (Step by Step)

Beginner's Guide to Vegetable Gardening

7 Tips for Growing Tulips
Finally, before you submit your pitch, you need to make sure that the topic you're submitting hasn't already been published to their site. A simple search on their blog search bar will reveal articles with the keywords you've provided.
Conclusion
There's no doubt that you put your reputation on the line when you decide to guest post, or have guest post content on your blog. You must always be careful and ensure that you're only picking and delivering high-quality content that readers will absorb like a sponge.
The more interesting and entertaining your take, the more views and shares you'll get. The key to success is building your brand, and guest posting helps business owners around the world accomplish this task.