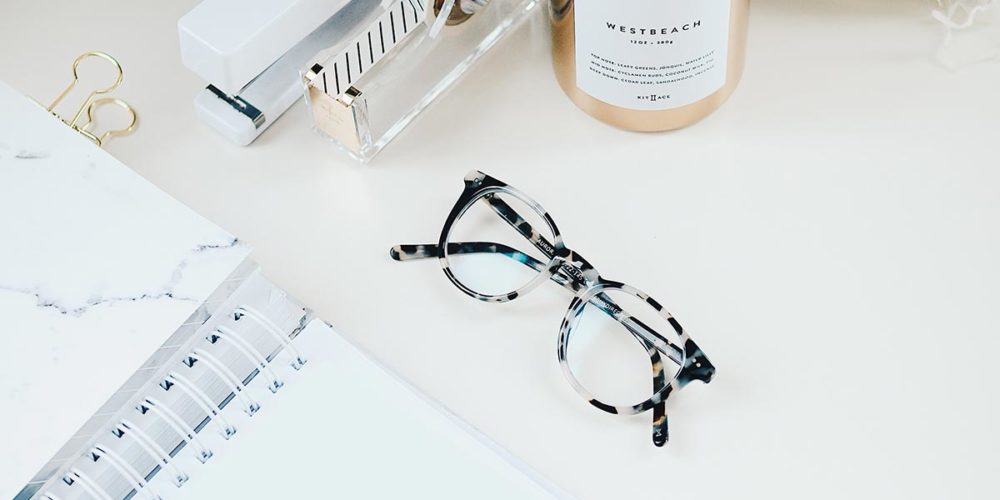 Your content's headlines are often the first, and only chance you get to grab the attention of readers and impress them with a glimpse of what you have to offer.
Though headline creation can be considered more art than science, it doesn't have to be the most challenging part of writing blog posts. But what it does have to be is the best summation of what you will be offering readers, should they decide to click on your website.
Headlines need to be the driving force behind what kind of content you will provide and what kind of value you will give. But most importantly, headlines must convince readers to take the time to see what you have to say.
That, my friends, is the only way you are going to drive more traffic to your website.
After all, nearly 4.7 million blog posts were written today alone, and the counter continues to tick upwards at blazing speeds. And, according to Copyblogger, though 8 out of 10 people will likely read your headline as they search for what they are looking for, only a mere 2 out of 10 will go on to actually read your content.
Your website's headlines give you one chance to encourage readers to see what comes next. And luckily, with the help of these free headline tools, you will be able to do just that.
1. Headline Analyzer
CoSchedule's blog post Headline Analyzer aims to help you create headlines that will drive traffic, shares, and your site's SEO value. Scoring your overall headline quality based on structure, grammar, and readability, this free tool provides comprehensive information for making headlines better.
Include words in the four power categories, Common, Uncommon, Emotional, and Power to boost your headline's score and find the perfect balance. In addition, catch a sneak peek of what your headline will look like in Google search results and as an email subject line. Lastly, find helpful resources for improving your headline writing skills.
2. Emotional Marketing Value Headline Analyzer
The Emotional Marketing Value Headline Analyzer is a free tool that determines the Emotional Marketing Value (EMV) of your headlines. Reaching your readers on a deep, emotional level helps establish loyal followers, and can draw people in that perhaps would have never thought twice about clicking on your site.
Put a headline that is 20 words or less in the analyzer, choose an industry, and find out how emotionally valuable your headline is. In addition, learn whether your headline impacts intellectuals, empaths, or spirituals the most.
3. Charcounter
Charcounter is a free tool that will count the number of words and characters in your headline.  When it comes to creating SEO titles, word count means everything. People conducting searches want to have a clear idea of what they are about to read, before they click on your website. This means your headline, particularly your SEO title, should be at 60 characters or less if you want the entire headline to appear in search results.
4. TitleCase
TitleCase makes knowing which words to capitalize in your headlines a cinch. Simply check the title type you are want to use, add your headline to the text box, and click "Convert." You can choose from title types such as title case, AP Style, and even hyphen-case.
In addition, a great alternative to TitleCase, if you are looking to convert your headlines into APA, Chicago, or MLA Style, is the Headline Capitalization tool. Not only does this tool provide free headline conversions, it offers short explanations of each headline type as well.
5. BlogAbout
The BlogAbout headline generator helps you come up with headlines based on your content's topic. Simply select your topic and generate fill-in-the-blank templates that you complete to make enticing headlines. If you don't like the headline that generates for you, click refresh and instantly see a new one.
One of the coolest features this tool offers is your ability to save headlines you like so you can refer to them later. Once your "notebook" is full of great ideas, this tool can then email them to you.
6. HubSpot's Blog Ideas Generator
If you are looking for a unique twist on generating powerful headlines for your website, check out HubSpot's Blog Ideas Generator. Rather than simply input your content's main topic, you add three separate topics that may or may not be related. The headline generator then provides several different topic ideas that you can use for inspiration.
This tool is great for getting a variety of headlines ideas within seconds. Plus, they offer 5 very distinct ideas at a time, which makes filling your editorial calendar easy to do.
7. Blog Title Generator
The Blog Title Generator by SEOPressor is great for creating catchy titles that are sure to impress interested site visitors. Input a keyword and describe whether it is a generic term, a person's name, a location, industry, event, brand/product, or skill. From there you will receive a short list of buzzworthy headlines to choose from.
In the end, when it comes to writing compelling blog posts, it all starts with the headline. It won't matter how valuable your content is if you can't convince people to click on your post and give it a read.
So, with the competition as high as it is, it is crucial you invest a little time in your headline creation process and use the above-mentioned tools if you want to create powerful headlines that will resonate with readers old and new.