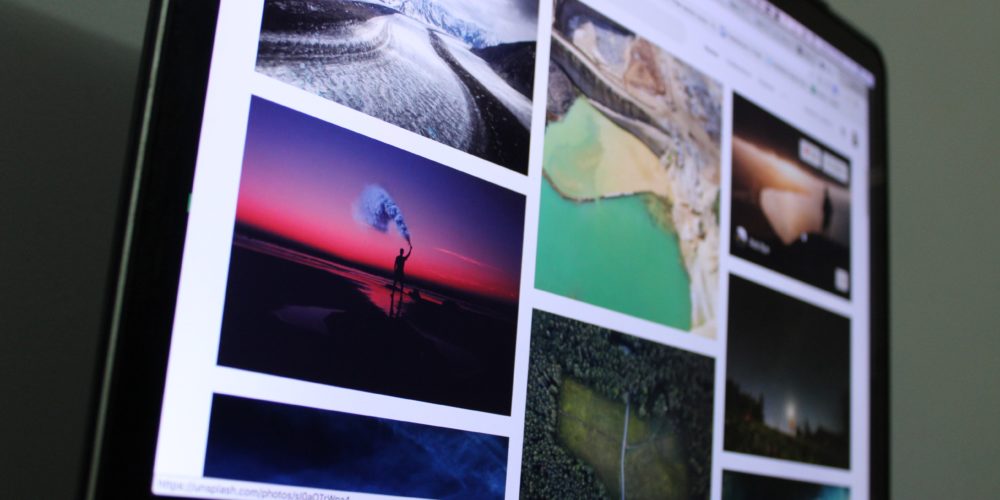 Adding images to your social media posts can boost your traffic and encourage engagement from visitors. They aren't just for Twitter, Instagram, and Pinterest; blogs can also benefit from the engagement images bring to their web pages.
The 2018 Social Media Marketing Industry Report by Social Media Examiner found that 32 percent of marketers consider images the most important type of content for their business, with blogging at 27 percent. They provide endless value and ROI for blogs and businesses and they're utilized excessively because of the interest they attract.
Buffer found that tweets with images receive 150 percent more retweets than without. People scrolling through endless content on their social networks favor when images pop up, breaking up the monotony of text. Images are important because they encourage a whopping amount of shares and catch people's attention, which are main goals when you have a blog.
Here are three tips for creating blog images that get you a whole lot of shares.
1. Implement SEO
You can't expect your blog images to gain any traction if you don't optimize them for search just like you do everything else in your content marketing. This is often something that's looked over because a lot of people don't realize how much value there is in optimizing images for SEO.
There are a few things you need to optimize:
File name: What you name your image file matters. Label all your images appropriately.

Alt text: This is text that will show up if the image doesn't and should include the target keyword of your blog post. Search engines crawl this text so it's important to be descriptive.

Caption: This is so users can scan the page with ease.

Format: The most common are JPG, PNG, and GIF. For photos, use JPG. For graphics or images that need a higher resolution, use PNG, and for smaller image sizes, use GIF.
2. Optimize big files
You need to make sure your image size doesn't negatively impact how your web pages load. Visitors expect a seamless user experience (UX) when browsing your website and want to view your blog posts with as few problems as possible.
Google research shows that 53 percent of users abandon a website if it takes longer than three seconds to load. Page speed is also an important factor in how Google's algorithm ranks your site's content. If you can't deliver customer expectations, you'll have a difficult time keeping them on your site.
Use Google PageSpeed Insights to ensure your site speed won't frustrate visitors and send them to a site that give them the UX they want.
Use image optimizers like JPEGMini or TinyJPG to significantly decrease file size and quicken loading time.
You'll higher your chances of being able to feature your blog images efficiently and get them shared to different platforms and social media by taking this one simple step. Try not to crowd your blog posts with images as it'll appear cluttered and be tedious to skim through.
3. Enable social sharing
Imagine how much more traffic you could drive to your blog if you made it super simple for visitors to share your images. If all it takes is a simple click of a button to share images to their social media, users will be encouraged to take action because it doesn't require a lot of effort.
Add social sharing buttons to your images and blog posts. Make them easy to notice and not drowned in the text on the page. Social Warfare and WP Social Sharing are both popular, free plugins that allow direct sharing of images that are simple and responsive. They're lightweight so they won't make your pages or images lag. Both tools support various social networks and placement options so you can pick and choose how they're displayed.
Utilize A/B split tests in which you test different variations of your social sharing buttons against each other to see which brings in higher conversions and positive results. One set of visitors will see type A's variation of social sharing buttons and the other will see type B's. The results are based on which buttons get more clicks. Analyze the colors, copy, and positioning of the buttons to figure out what brings in more traffic.
Over to you
Creating shareable blog images means implementing SEO, inserting social sharing buttons to make it easy for visitors to engage, and streamlining your image optimization process. It's not easy to gain traction when the internet is overflowing with ambitious bloggers and business owners trying to make it on top. But if you rethink how to make your content — especially images — shareable, you open up a new door to driving traffic and boosting engagement for your blog.