"My WordPress theme looks ugly!"
… is that a good-enough reason to get yourself a new theme? Is there anything more to the topic? When to get a new WordPress theme?
Well, today, we find out.
Let's talk about what makes your theme obsolete and when is the best moment to change it. By the time you read through this guide, you'll have a better understanding of what to do with your seemingly outdated theme and when to get a new WordPress theme:
1. What's your "lost opportunity" cost?
Sounds fancy, but what I actually mean is pretty simple. Not having an up-to-date theme is usually associated with some form of lost revenue or lost opportunity.
For instance, if your current theme converts visitors to subscribers (or buyers) at a given rate, not changing the theme, thus not improving that rate is going to be associated with lost opportunity.
Let's do some simple maths here. If your current rate is 1% (visitors to subscribers), and you get 200 visitors a day, then you get 2 new subscribers every day.
Improving that rate to 2% means 4 subscribers a day, so 2 more.
Therefore, if you don't update your theme for another 30 days, you're leaving 60 new subscribers on the table. Multiply that times the value of a subscriber to you, and you have your lost opportunity cost.
So just do some number crunching. Pick your main goal for the site, and try to calculate how much money you're missing out on in lost opportunities (by staying with your current theme and not improving your key metrics).
Can you live with those losses? If not, it's probably time when you get a new WordPress theme.
For example, if what you're looking for is a theme that works as an e-commerce front, consider this one. Its grid-based layout is great for conversion optimization and improving the clarity of your offering.
2. Is your current theme mobile-friendly?
Okay, so data indicates that the most popular devices to search the web these days are indeed smartphones … and they dominate by an incredible rate – they're the preferred device for 80% of the people.
What this means in plain English is that by not having a mobile-optimized site you're leaving a lot of opportunities on the table (again, going back to point #1).
If that wasn't enough, Google also now thinks that mobile-friendliness is an important trait of modern websites, and they've started using it as a signal when updating your site's search rankings.
Okay, so what to do?
First, check if your site is mobile-optimized. Google has a nice tool for that: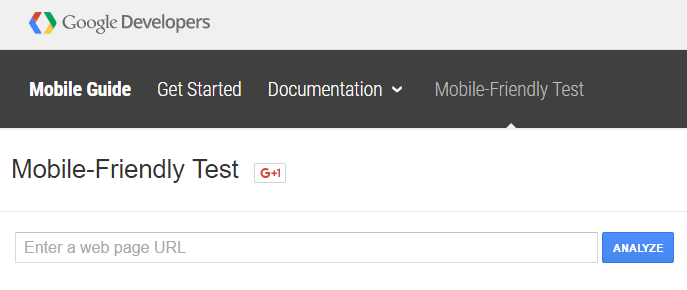 Just provide the URL of your site and see the verdict. If the result is negative, you best get yourself a new theme.
Example; why not give Create a shot? It's highly mobile-responsive and offers a hip modern design.
For a temporary solution, you can try out a certain mobile plugin. We've listed it as #25 on our list of 27 must-have plugins for 2016.
3. Does your theme utilize the latest features in WordPress?
There's a lot going on in WordPress, literally all the time.
We're seeing new versions roughly every 52 days, not to mention all the plugin updates happening daily.
What all this means is that you really should keep your site in tune with the spirit of the time and update some aspects of it fairly regularly.
For instance, one of the biggest changes in WordPress in recent months was the wide integration of the WordPress Customizer.
Long story short, themes that utilize the Customizer well allow their users to adjust the looks of the theme through the Customizer. To check what your theme offers in that regard, just go to Appearance / Customize. For a modern theme, you'll see a lot of added options. For an old one, not so much.
Example of the Customizer screen: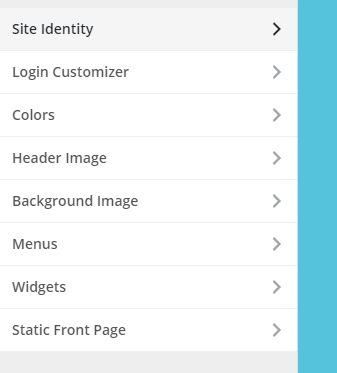 And this is not only about the visual stuff. There's equally as much going on under the hood with WordPress. In simple terms, if your theme doesn't take advantage of the new design features in WordPress then it probably also isn't in tune with the newest security best practices either.
4. Do you like it visually?
And we're back at square one.
As much as the "pro" inside me would like to resist it, we really can't ignore the point that if you don't like your current theme visually, you won't be very happy to work with it on a daily basis. So looking for something new is indeed what you're going to do anyway.
But when you do, just think about the inner stuff just as much as the external appearance of the theme. For each new theme you're considering, make sure to:
Check if the theme is regularly updated.
Look for customer reviews – are people happy with the theme?
Check if the theme is mobile-friendly, but also optimized for the search engines.
Check if the theme supports the plugins that you already use on your site.
Check if you get support along with the theme.
So what's your situation right now … looking for a new theme? Need any help with that? Feel free to leave us a comment below.