Looking for the best (must-have) WordPress plugins for 2016? We've got you covered!
As I'm writing this, there are more than 42,000 plugins in the official plugin directory at WordPress.org, so there's surely a lot to choose from. However, as you'd imagine, you only need a small representation of those plugins to run a successful and optimized WordPress site.
So here are the 27 must-have WordPress plugins of 2016. The list has been divided into 7 plugin categories to make it more digestible:
Content plugins

(1.5. And the extra widgets bundle.)
This is a drag-and-drop content builder – the best free such plugin on the market right now. Use it to craft post and page layouts that were previously not possible to achieve with your current theme. Certainly a must-have plugin in this day and age.

The most feature-rich shortcodes plugin out there that's free. It gives you access to non-standard content blocks and site elements through easy-to-use shortcodes.

Use this plugin to enable Disqus on your WordPress site. This is a replacement for WordPress' default commenting system. Disqus is much more user-friendly and better-looking overall.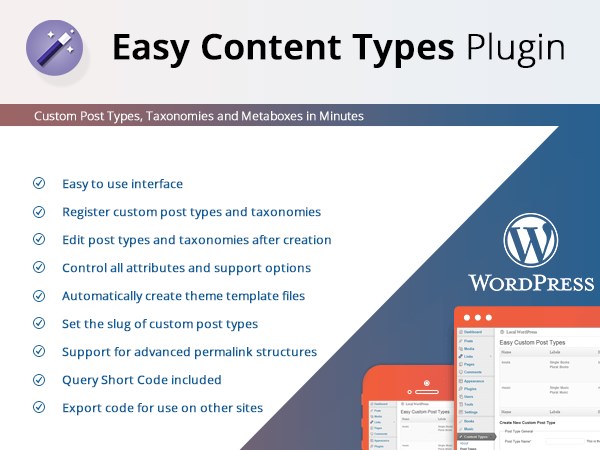 Must-have plugin if you want to start using custom post types on your WordPress site. No coding skills required. You can set your new content types through the plugin's interface in the wp-admin.
5. TablePress

One thing that's missing in the default installation of WordPress is classic HTML tables. This plugin gives you a way to create them in a user-friendly and functional way. Plus, it's free.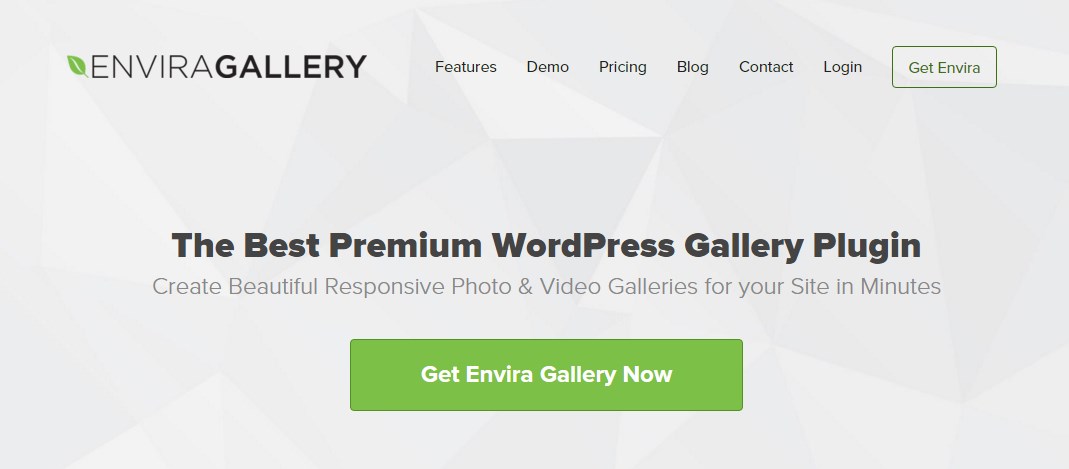 Probably the most powerful and easiest-to-use gallery plugin for WordPress out there. It has a drag-and-drop gallery builder (photo and video galleries available). There are pre-built gallery templates, and everything is responsive and mobile-friendly.

Great plugin for creating what's called "mega menus" in WordPress. Basically, a mega menu is a large menu that features a custom layout and contains multiple different elements (not only links). Perfect must-have WordPress plugin for sites that offer their visitors a lot of content.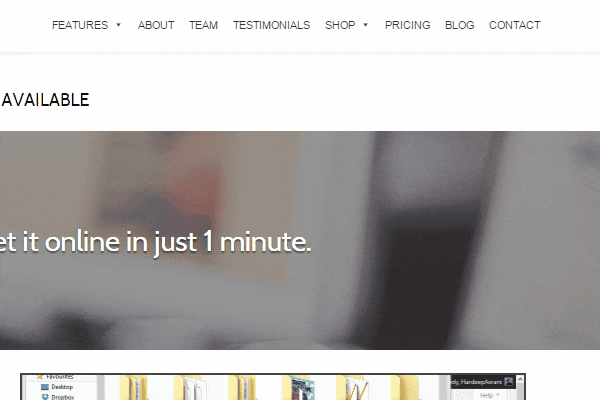 Email marketing plugins
8. Rapidology

Rapidology is a free must-have WordPress plugin that enables you to add multiple opt-in forms to your website. Those can be pop-ups, slide-ins, inlines, widgets, and more. All forms are fully split-testable, and you can integrate them with whatever email delivery service you use (MailChimp and etc.)
9. Leadin

Great email marketing plugin for tracking your leads. It will help you better understand your audience and their behavior by showing you their actions on the site. Leadin even lets you know through which of your opt-in forms the visitor subscribed to your email list.
Optimization / speed plugins
10. W3 Total Cache

Setting all the boring technical details aside, caching is the ultimate method of making your WordPress site load faster. W3 stores the already executed static image of your site, rather than forcing WordPress to generate it on the fly. Highly recommended must-have plugin. Works on its default settings.
11. WP Smush

This plugin optimizes your images – makes them consume less disk space – without having any impact on the visible quality of the images. In other words, you get a faster site and more optimized images … for free.
12. P3 (Plugin Performance Profiler)

This is a must-have WordPress plugin that keeps your other plugins in check, and makes sure that they're not causing your site to load slowly. Enable P3 every once in a while, do a scan, and then remove every plugin that is slow (or find quicker alternatives).
13. WP-Sweep

Use this plugin to clean up your WordPress database – get rid of all the duplicate, unused, orphaned, and temporary data that's cluttering your database. Great plugin for some spring cleaning every X weeks.
Security plugins

This must-have WordPress plugin gives you enterprise-level security for free. It keeps track of everything that's going on on your site, and alerts you whenever anything shady takes place. In short, it protects your WordPress site from being hacked.
15. Sucuri Security – Auditing, Malware Scanner
Security toolset for your WordPress site. It provides you with various security settings, malware scanner, and a range of security mechanisms to harden your site and protect it from common attackers and other threats lurking on the web.
16. WordPress Backup to Dropbox

Backing up is potentially the #1 most important thing you can do to make sure that your website is always recoverable, no matter what tragedy strikes. This must-have plugin takes care of that for you automatically. Set it to back up your site every day and then store those backups in your Dropbox account.
SEO plugins
17. Yoast SEO

Yoast SEO is in the top 3 most popular WordPress plugins of all time. And its popularity isn't accidental. Quite frankly, if you want to make sure that your site is optimized for the search engines, you need this must-have WordPress plugin. Easy setup, top-of-the-line functionality.
18. Linker

Great plugin for tracking your outbound links – perfect for affiliate links, or all kinds of other links that you want to control and have stats on. Here's an example of a link put through Linker: your-domain.com/go/link
Redirect your visitors to other pages on your site. Great if you noticed another webmaster linking by accident to a 404 page on your site. Set a redirection from that missing URL to an existing one.

Google doesn't like to stumble upon broken links on your site. This must-have plugin helps you identify and then remove those links. It checks your posts, pages, and even comments.
21. All In One Schema.org Rich Snippets

Rich snippets are those short good-looking summaries of pages in the search results of Google. This plugin gives you an easy way of making your site compatible with those rich snippets.
Social media plugins
22. Revive Old Post

This WordPress plugin takes a random post from your archives and shares it on Twitter, Facebook, and LinkedIn. The process repeats itself every X hours. Works on autopilot. Great for keeping your content afloat in the interwebs.

This plugin tracks your content's performance across popular social media platforms. You get a dashboard where you can see the number of shares your posts have reached. This gives you a great overview of what's popular and what can be improved.
Other
24. SumoMe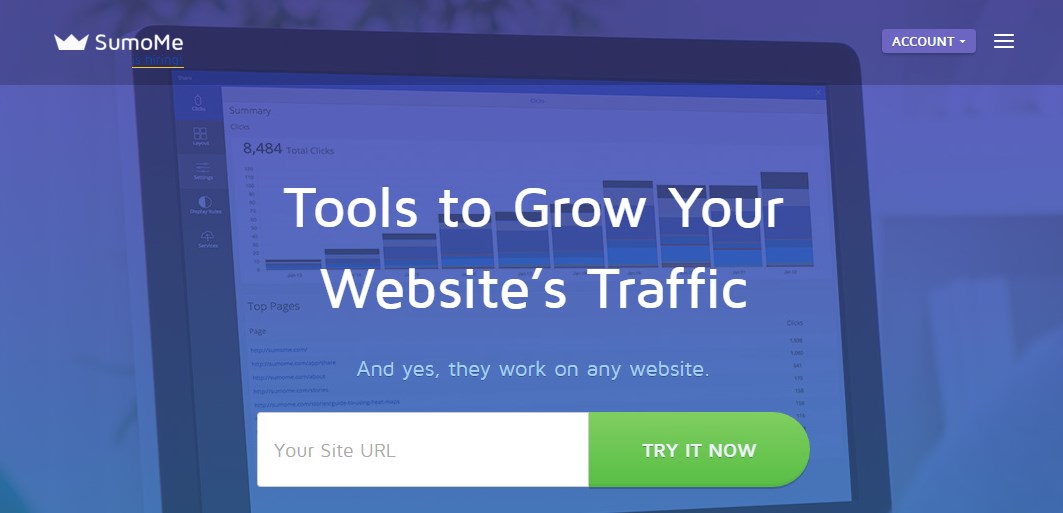 Great all-in-one online marketing tool. It can be integrated with any website system (not just WordPress), and it gives you myriads of useful features, like: opt-in forms, welcome mats, analytics modules, social media buttons and sharing mechanisms, even contact forms.

In a sentence, this must-have plugin makes your WordPress site mobile-friendly (and touch-screen-friendly) with just a few clicks, regardless of your current WordPress theme's structure.
26. WP Slimstat

Great analytics plugin if you don't want to use Google Analytics or any other third-party analytics tool. This plugin keeps everything within your WordPress site, and it provides you with all the analytics features you might need.
27. Jetpack

One of the most popular WordPress plugins of them all, and a must-have on most WordPress sites. This is a work-horse plugin providing a multitude of different features. Chief of which, it connects your site to WordPress.com for traffic and customization tools, enhanced security, and speed optimization.
28. ?
What else is there? What would be #28 on your own list of must-have WordPress plugins for 2016? Feel free to share in the comments.
Also, don't forget to check out our list of 5 marketing tools to use on your WordPress site – they should complement these plugins quite nicely.