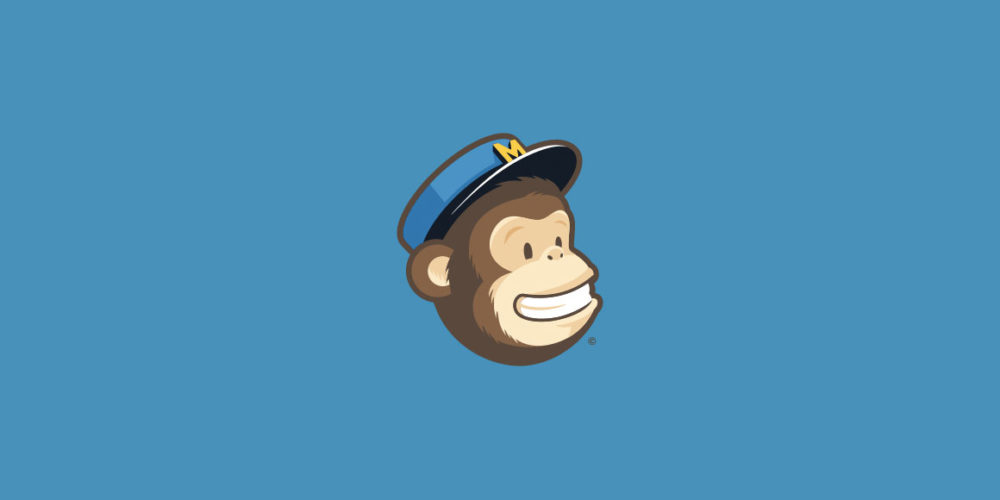 Why would you need any MailChimp alternatives for WordPress? MailChimp is great, isn't it?
Well, if cost wasn't a factor, then sure, everybody would use it. There are no two words about it. In the real world, though, cost is a factor. And a serious one.
And it just so happens that MailChimp is not the cheapest of solutions out there.
On the one hand, there's a free plan available, and it should be just enough to let you try out the platform, learn how to work with it, and possibly bring you some serious benefits. But on the other, the minute you go above the allowed threshold, MailChimp starts getting really expensive and really quickly.
Specifically, the free plan lets you send 12,000 emails a month to a list of 2,000 subscribers. After that, if you have 10,000 subscribers, that's $75 / month. 50,000? $240 / month.
Obviously, most blog owners need something cheaper! This is where MailChimp alternatives for WordPress come into play:
6 great MailChimp alternatives for WordPress
Note. This isn't about alternative services that are similar to MailChimp in the way they work. This is about alternatives that are either entirely WordPress-based, or at least need WordPress to some extent in order to function.
MailerLite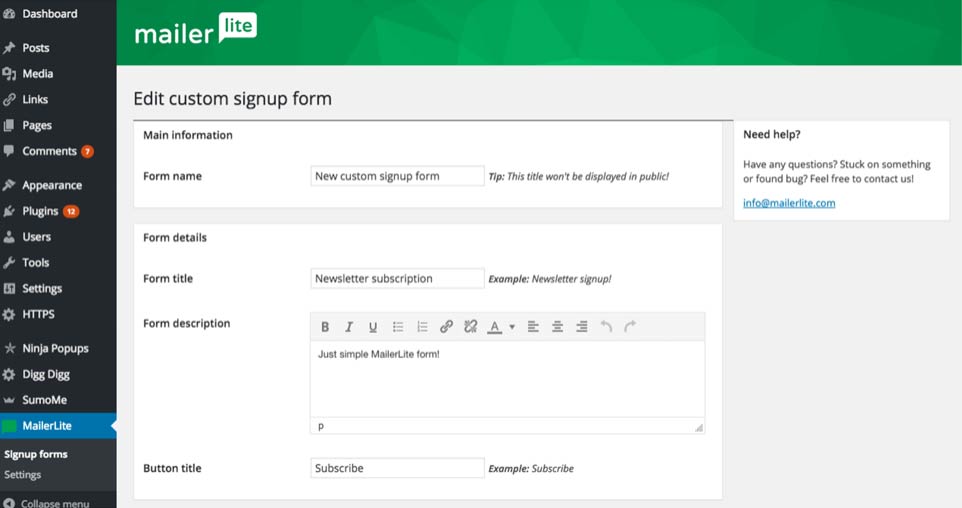 MailerLite is a complete email marketing tool designed to take away the complexity of creating and sending professional email campaigns. Users of any skill level, especially small business owners, can build newsletters from scratch with a drag-and-drop editor or choose from a library of templates.
The MailerLite Sign-Up Form plugin makes it easy to grow your newsletter subscriber list by seamlessly adding sign-up forms to your WordPress sites that are connected to your email marketing toolset.
Take advantage of all the bells and whistles a business needs to develop sophisticated email campaigns, such as audience segmentation, automation, popups, and landing pages. All integrated nicely with WordPress. Plans start at FREE.
Omnisend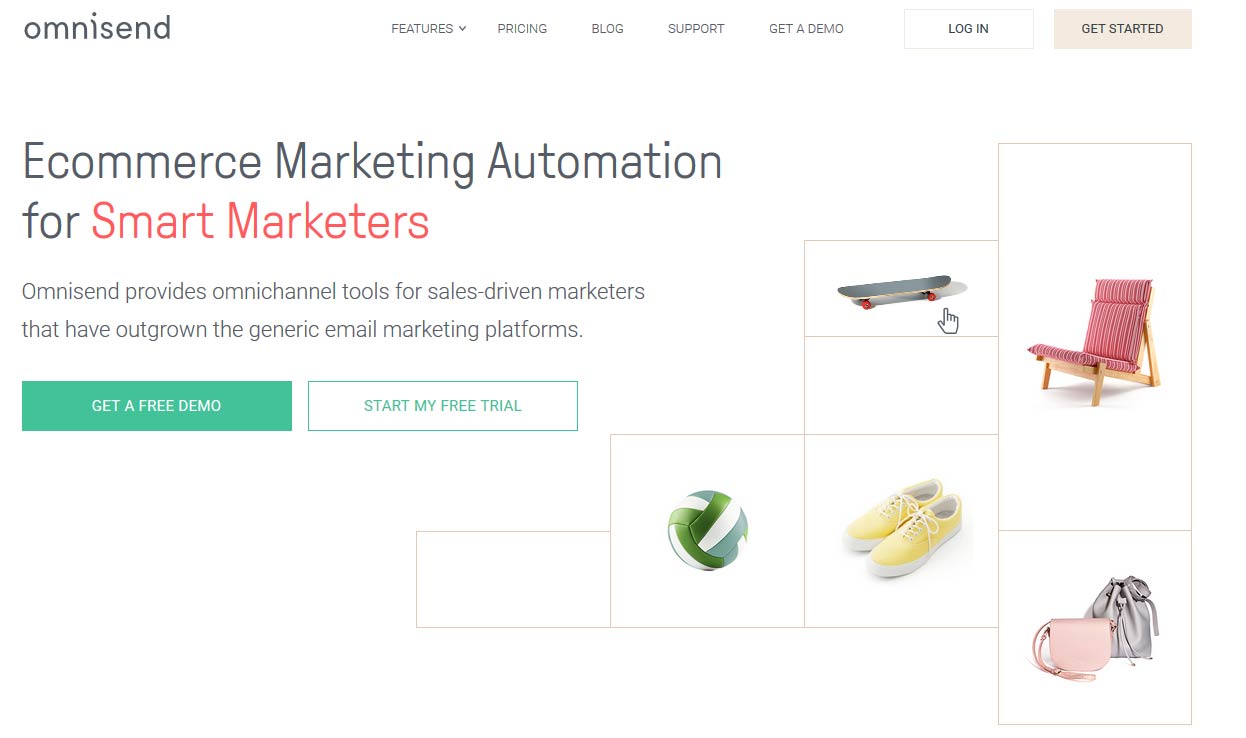 If you're growing and are looking for some great MailChimp alternatives for more advanced ecommerce marketing automation, Omnisend should be your first option. Deep integration with ecommerce platforms lets you setup automation workflows, landing pages and contact forms without any programming skills.
Omnisend is an omnichannel marketing tool. Email, SMS, Web Push notifications and Facebook Messenger – you will get everything in one tool.
The pricing model is based on subscriber count and the features you want. There is a free plan with no subscriber limit that lets you send 15,000 emails/month. The standard plan starts from $10 per month and PRO plan starts on $199.
MailPoet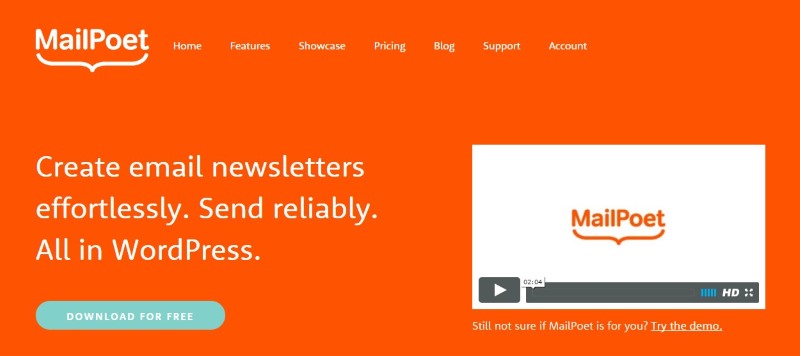 MailPoet is probably the most popular newsletter plugin for WordPress out there (more than 300,000 active installs). There are both free and paid versions available, and you do get a ton of features in an easy-to-use package.
With MailPoet free, you can send your latest posts automatically, use autoresponders, create optin forms, import subscribers from other lists. Plus, you get stats on your newsletters' performance.
When it comes to designing the newsletters, you get to use a nice drag-and-drop newsletter editor, or select from over 70 pre-built templates. The free plan lets you communicate with 2,000 subscribers, and there's no limit on the number of emails.
If you need more than that, the paid plans start at $99 / year.
Postmatic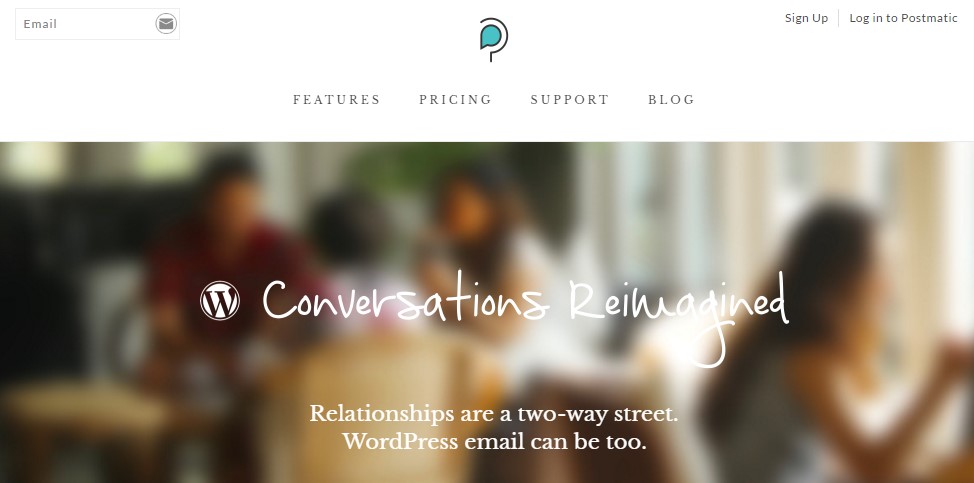 Postmatic (+ free version) is a rather unique player in our lineup of MailChimp alternatives for WordPress. Its main bet is on helping you grow blog engagement.
In short, Postmatic takes your posts, and sends them to your readers automatically. You can select to send either every post right after it gets published, or a nice digest email every so often.
The interesting part is that if a reader decides to reply to one of your emails, their message gets submitted as a comment under the specific piece of content it refers to. Very cool.
Here's a side-by-side comparison of Postmatic's free vs paid versions.
MyMail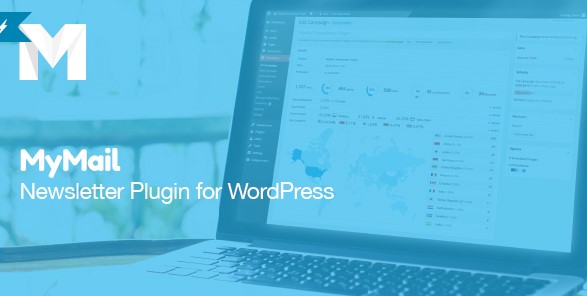 MyMail is a premium plugin, but it really stands apart from everything else available out there. Perhaps this is one of the reasons why it's the #1 best selling newsletter plugin on CodeCanyon. Also, the transparent one-time payment of $49 makes it quite affordable too.
There's a ton of features in MyMail. Chief of which, you get really nice stats where you get to track all the parameters of your emails' performance. You can create newsletters with drag-and-drop. There are autoresponders. You can create an unlimited number of forms to get subscribers, and there are no recurring fees at all.
A great, complete-package solution for your WordPress blog.
Newsletter

This free plugin surely does have a straightforward name… Newsletter is a very user-friendly tool with more than 200,000 active installs.
Inside, you get to create responsive email designs with a drag-and-drop composer, serve unlimited number of subscribers and send unlimited emails to them. The forms built with Newsletter support single optins and double optins, and also provide privacy checkboxes for EU laws compliance.
The developers also offer premium add-ons for features like Amazon SES integration, emailing your WooCommerce customers, and more elaborate reports.
Lastly, you can set Newsletter to work with third-party plugins for sending emails (WP Mail SMTP, Easy WP SMTP, etc.).
Your favorite?
We've just covered four interesting MailChimp alternatives for WordPress. Each one is a little different, and caters to slightly different needs / types of websites.
If you want to find the perfect one for you, a good way to start is to try out all the free options first (MailPoet, Postmatic, Newsletter), and then proceed to the paid ones if need be (MyMail + the premium versions of the other three).