Installing a new instance of WordPress, and thus basically making your website available to the world, takes usually less than 5 minutes … from start to finish. Those 5 minutes really aren't a lot, no matter how you look at it.
But then, when the technical part is done, comes the time for configuration and basically setting up your WordPress site in a way that will (a) make managing it easier, (b) safer, (c) more effective, and (d) will help the site get noticed in Google.
Here's how:
The 8 things to do right after launching a WordPress site:
1. Create a new admin account
The first thing you should absolutely do right after launching a WordPress site is make sure that your main Administrator account doesn't use a login like "admin" or anything else that's similarly simple/obvious.
If you do use "admin" then create a new Administrator account and set a username that can't be easily guessed. Example:
RANDOMWORD-site-master
Make it funny. Funny usernames are easier to remember.
Do this in wp-admin / Users / Add New.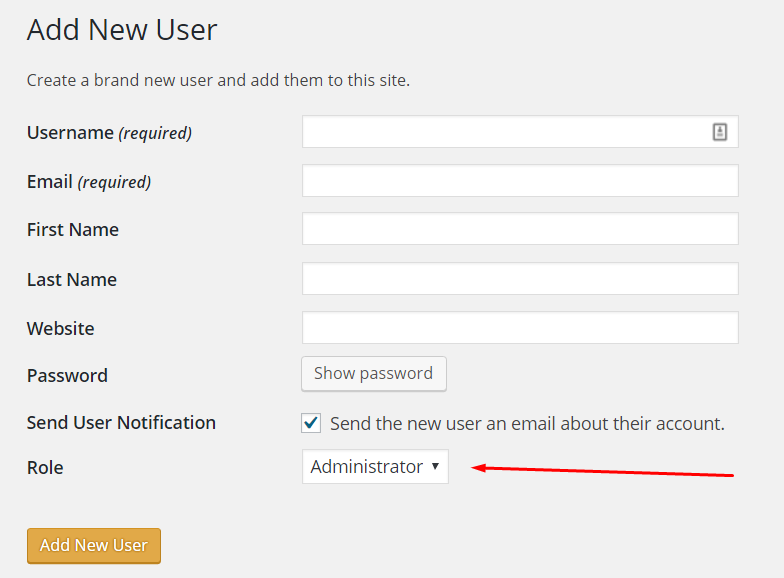 Note. I hope I don't need to tell you this, but really make your password unique. Don't settle for a dictionary word or any commonly used password.
2. Create accounts for users/editors
Your new admin account is one thing, but it's advisable to use that account for administrative purposes only. And when it comes to writing/editing content, use a different account that doesn't have the full admin capabilities.
Here's what you can do:
Create an Editor account for yourself.
Create Author accounts for whoever else is working on the site with you (other writers, etc.).
Just like in the previous step, do this in wp-admin / Users / Add New.
3. Set the correct timezone
This sounds obvious, but it's actually an important step to take right after launching a WordPress site if you want your content to be published on time – exactly when you expect it to be published.
The thing is that your server's configuration might be different than your local timezone or your audience's timezone (if they're in another area). In short, if there is indeed a difference, you might find your scheduled posts getting published in the middle of the night, despite the fact that you've set them to go live at, say, 9AM.
To save yourself from any such problems simply go to wp-admin / Settings / General, and make sure that the timezone setting is correct.

4. Check the site's search engine visibility
If you want your site to ever appear in Google rankings, you need to make sure that Google is actually allowed to crawl and index your content.
Basically, through one unfortunate setting you can block Google from ever accessing the site, and thus erase yourself from the rankings entirely.
The setting I'm talking about can be found in your wp-admin / Settings / Reading:

Make sure that this checkbox remains unchecked. Do this immediately after launching a WordPress site.
5. Set the right permalink structure
In simple terms, permalinks are the permanent URLs of your blog posts and pages. For instance, the permalink of the post you're reading now is http://themetrust.com/do-after-launching-a-wordpress-site/
However, the thing with the default permalink setup in WordPress is that it's not very optimized for SEO. Our goal, therefore, will be to make it so.
Go to your wp-admin / Settings / Permalinks. Once there, switch from the default structure ("Plain"), to the one labeled "Post name":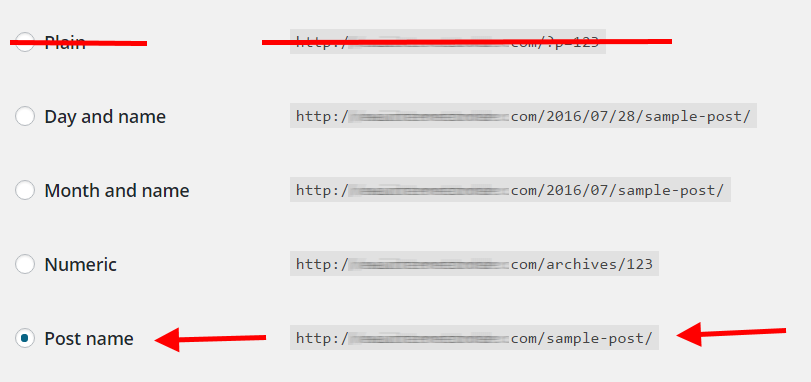 This permalink structure will allow you to insert keywords in your post URLs, and not only make them more Google-friendly, but also easier to decode for human beings.
6. Generate a sitemap
Sitemaps are something that Google uses to navigate your website and get to every individual post and page. For that reason, by having a nicely structured sitemap, you're making Google's job easier, which can have impact on your SEO.
Right now, the best way of enabling sitemaps on your WordPress site is through the Yoast SEO plugin. (In all honesty, this plugin is worth having for many reasons, and sitemaps are just the tip of the iceberg.)
After you install and activate it, go to wp-admin / SEO / XML Sitemaps, and make sure that sitemaps are enabled:

7. Take care of ongoing backups
Let me quote myself here:
Trust me, I speak from experience when I say that backups are your no.1 policy against hacker attacks, crashing servers, broken databases, and/or hosting companies locking you out of your account for whatever reason.
In a word, backups are invaluable.
The easiest way to have them taken care of is to install one of the top backup plugins, and then set it to work on autopilot. We already have a nice comparison post on this here.
8. Hook up your site to Google Analytics
Google Analytics is by far the best traffic analytics tool that's available for free. It will give you all the info you might need about your visitors, plus how they behave on your site.
The setup is quite easy as well. Here's a detailed how-to from another post of ours.
9. ???
That concludes our list of the 8 things to do right after launching a WordPress site. If you have any questions, feel free to submit them in the comments section below.