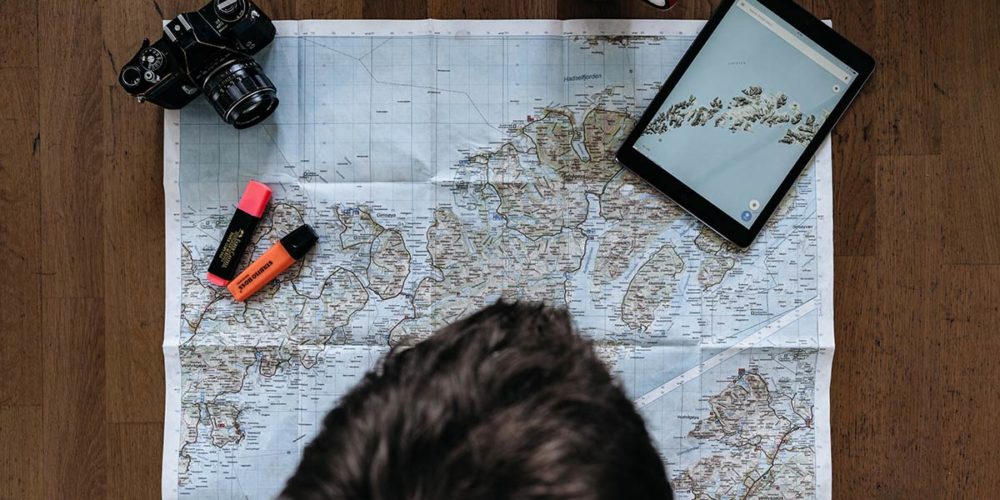 Creating your multilanguage website is a straightforward and remarkably effective way to reach new audiences and scale into new markets. WordPress itself supports translations of its Dashboard, but not WordPress websites themselves.
This leaves an opportunity on the table for WordPress websites to become multilanguage websites, and this is exactly what this guide will share: your complete guide to WordPress multilanguage website setup. Let's get straight to it!
Why do you need a multilanguage website?
Let's start by looking at why you need a multilanguage website. Assuming your site is in English – as this post is – then you may well have the assumption that English is the default language of the internet.
This isn't actually true: just a quarter of the world's population communicates online in English, so the business case for setting up a multilanguage website is stronger than you might have thought. So, if you're a monolingual (English) WordPress site- or business-owner, you could be missing out on visitors and revenue.
Not only will making a multilanguage website provide a more personalized user-experience on your site, but showing consideration to users by giving them the option to browse in their preferred language (whether it's their first, second or third), you're showing consideration and creating opportunities for a closer relationship with them.
You might need to reach entirely new audiences in their own language; whether in Japanese, Afrikaans or Norwegian. Or perhaps you'd like to provide an inclusive experience for minorities in English-majority countries; whether they're browsing in Spanish from Texas, Polish in London, or Arabic in Paris (the second most-spoken languages in these areas).
Either way, you can be sure to reach your chosen audiences much more easily by offering a site in their chosen language.
Here are just a few more benefits of adding translation for a multilanguage website:
Reach new audiences to convert more customers
Higher visibility: Better Search Engine Optimization (SEO)
Drive more sales: Scale your business
Now we've discussed a few advantages of making a multilanguage website with WordPress, we'll run through a multilanguage website plugin installation to get you started in no time.
Getting your WordPress multi language plugin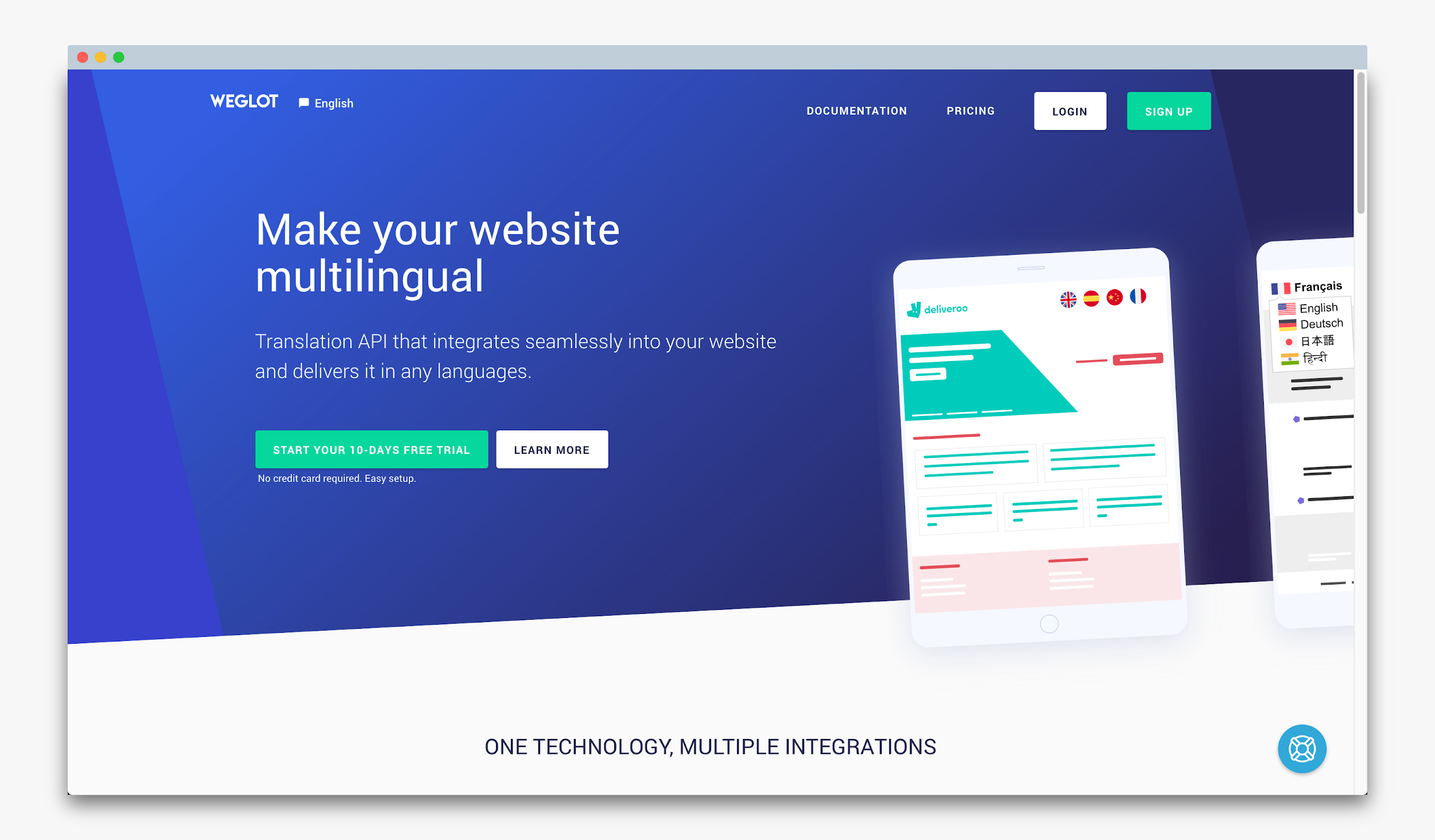 You're going to need a WordPress plugin in order to make your WordPress website multilingual. We recommend the Weglot WordPress multi language plugin, as this lets you use automatic machine translations with the option for human editing, giving you an extremely efficient translation workflow.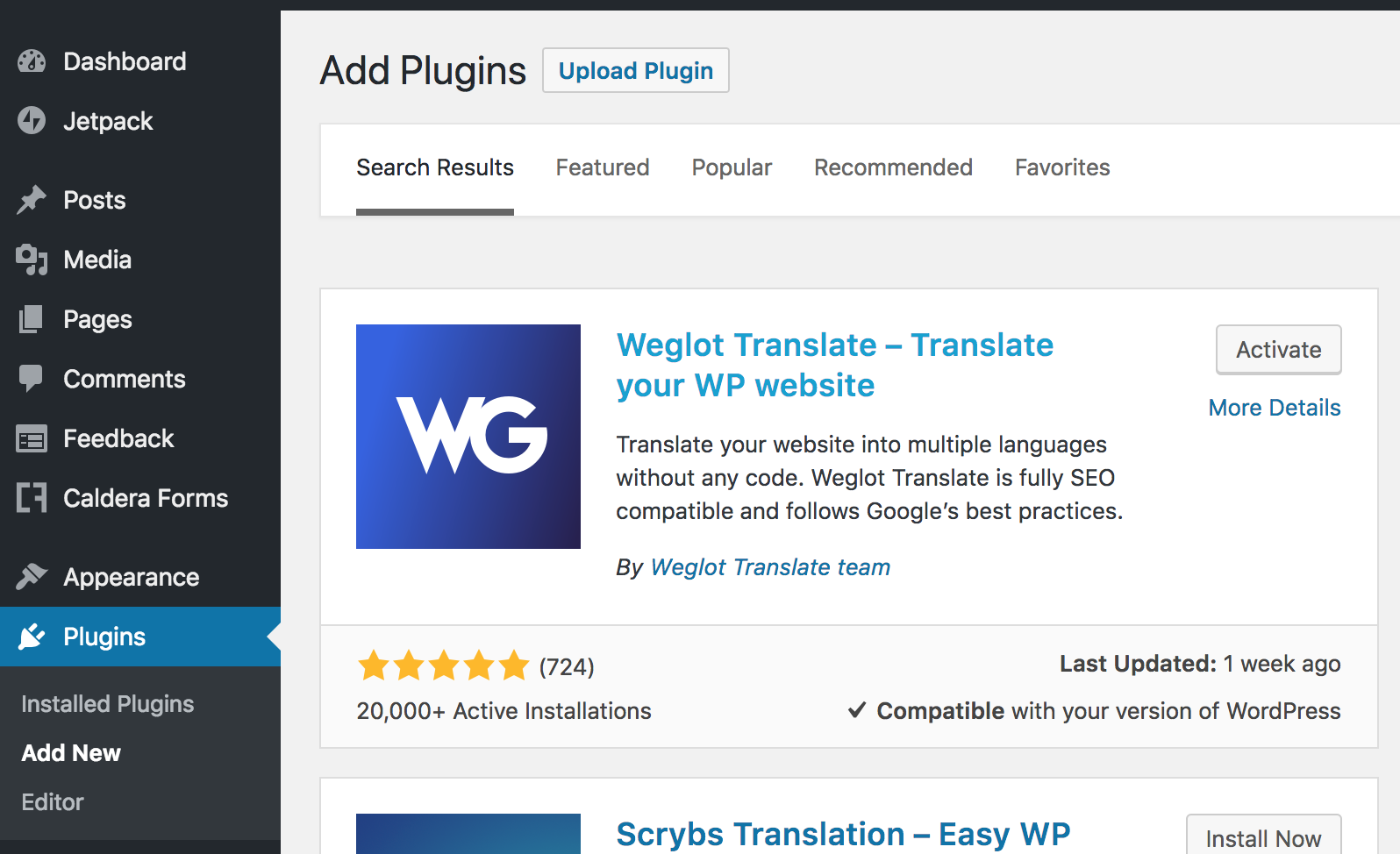 It's also free to start, and is available from the WordPress plugin repository: to install, head to your WordPress Dashboard, go to Plugins → Add New, search for Weglot, and then Install → Activate.
You'll need to create a Weglot account, and you can do this by clicking Settings and following the prompts. This will let you add your automatic translations.
Set your original website language, and then select the first language you'd like to translate into. You may either have a translation language in mind from feedback from visitors or customers, or you could look at your Google Analytics data in order to find where visitors are coming from, and prioritise based on this.
Once you've chosen, click to save settings. Weglot will automatically add a language-switcher to the bottom-right of your site, and will automatically show the translated version to search engines.
You now have a multilanguage website! Congratulations! Now all that is left to do is a couple of tweaks to ensure your WordPress site looks professional throughout.
Keeping your multilanguage website professional (even if you don't speak the language!)
Weglot makes setting up your multilanguage website incredibly easy, but you'll still want to do your due diligence to make sure everything is working as anticipated. Even if you don't speak the language you're translating your site to, you can get the peace of mind that comes from knowing everything is set up perfectly.
Here are four tips to look at:
Check your automatic translations: automatic translations are great, but they're not perfect. You can review these by heading to the Weglot Dashboard (on the Weglot website), and then reviewing your text strings. Under the Professional Translations tab, you can also enlist a professional translator to check accuracy – you can even order translations just for specific phrases if you need.
Take care of multilanguage SEO: again on the Weglot Dashboard, sort your Translations List by Content Type → Meta (SEO). This will let you edit the meta description which show up on search engines – you may want to, for example, optimize for a different keyword to reflect language nuances – giving you excellent multilanguage SEO.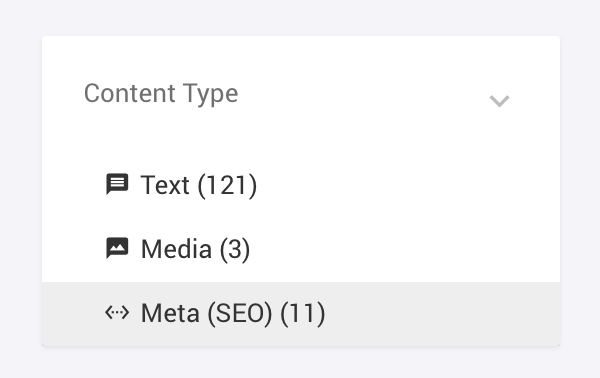 Translate images, if needed: finally, also from the Weglot Dashboard, sort your Translations List by Content Type → Media, and then you can add translated versions of specific images by adding a new image URL, which will show only on the translated version of your site. This is useful if you have text on any of your images.
Customize your translation experience: back on the Weglot settings in your WordPress Dashboard, you can tweak the language button design. Choose flag type, selection design, and preview the language switcher. Easy!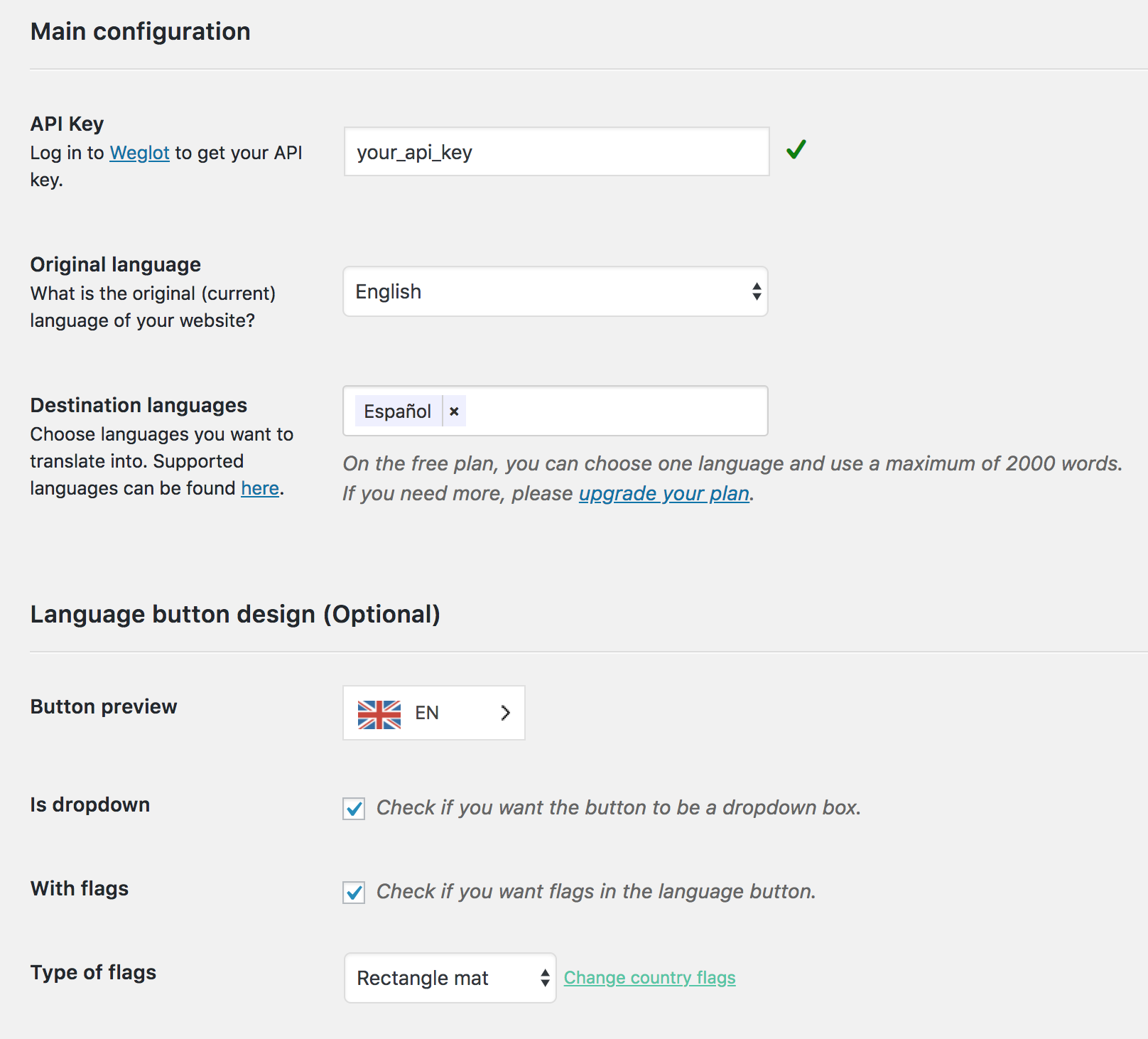 Now you'll be able to fully customize your site in any language for your audience. Consider these the first steps towards creating a fully immersive, localized experience for site visitors, whenever in the world they may be.
Take your multilanguage website to the next level with full cultural customization
We hope you've enjoyed this introduction to creating a multilanguage website with WordPress. When making your WordPress site multilanguage, you're showing great respect to site visitors and potential customers by making the effort to communicate in their native language.
Multilingual WordPress plugins like Weglot will automate the personalization process for you, taking down the barriers which might prevent you from reaching foreign audiences. Not only does Weglot provide personalization for your site visitors; you can even personalize the plugin itself to suit your own site design.
After you've installed your plugin of choice, the next stage would be to take your multilanguage website to the next level by tailoring your multilanguage website to cultural specifics. If you have the resources, you could consider full cultural customization: from offering native customer support to adding local working hours, business etiquette specifics and even celebrating local public holidays.
However far you decide to take your multilanguage website customization, providing site visitors with the option to get to know your product in their language of choice is sure to lead to higher site visibility, higher sales and happier customers.