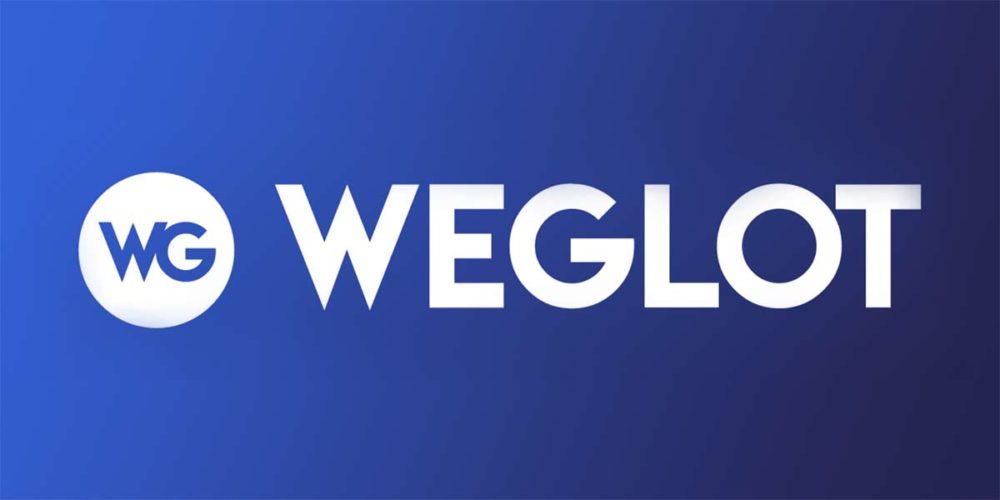 If you want to expand your business to new countries, you may consider having a WordPress website available in different languages. It can significantly increase your reach, i.e. your number of potential customers. To do that in WordPress, you have two main approaches: having separated independent websites or having a multilingual website using a dedicated WordPress plugin.
The most convenient and less expensive option is the multilingual approach. And for anyone who wants to have separated websites, you will see that it can quickly become a nightmare (with more than 4 websites, it's nearly impossible). It will multiplying the work required for website creation and maintenance by your number of languages. Time consuming and more expensive.
One of the best is WordPress multilingual plugin to do that is Weglot.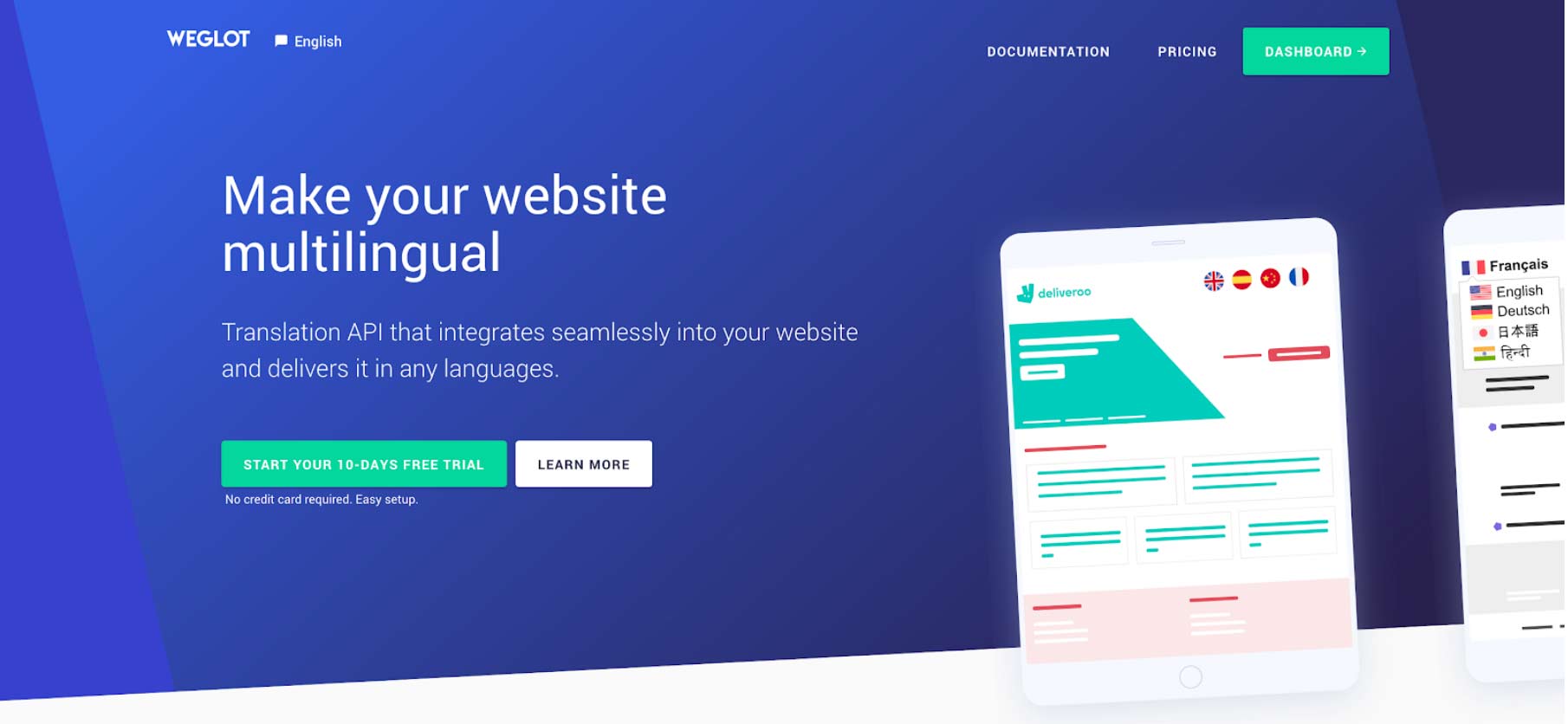 About Weglot
Created 2 years ago, Weglot is a WordPress multilingual plugin to display your website in different languages and manage your translations. Based on a solid and reliable tech, their focus has always been the customers' experience, one of the reasons of their success.
Weglot is already used by more than 30,000+ websites with more than 600+ five-star ratings on the official WordPress Directory. It's the most 5-star rated translation plugin.
Let's deep dive into their main features.
Benefits of translating your WordPress website with Weglot
Weglot brings a user-friendly solution combined with a powerful tech, based on a SaaS API service.
Simple setup and ease of use
Installation and activation are a matter of minutes, you don't need to manipulate sources files. Weglot will automatically detects all your website content to translate it. They're only 3 required fields during setup (your API key, you get when creating a free Weglot, original language and destination languages).
Compatible
It's simple, Weglot is compatible with any WordPress Themes and Plugins (so also with any ThemeTrust). You don't need to do anything, and by the way Themes and Plugins developers do not need to do anything too. Weglot plugin is obviously compatible with WooCommerce.
As Weglot uses a parsing methodology to detect and display translations, it's happening server-side, after the page has been built. So it's not depending on the source of the content (plugin, theme or any other).
SEO optimized for multilingual
Weglot follows Google SEO guidelines best practices for multilingual content. You have nothing to do, your translated versions will be indexed by Google, it's automatically handled and managed by Weglot.
How does it work: purely applying Google guidelines
Unique and dedicated URLs automatically created for each version of your pages, using subdirectories (/fr and /en for French and English for example)
Translations on server side, in the source code of your website. And not a simple dynamic change (JavaScript) of your content that Google could not see
Hreflang tags automatically added in your source code, essential to make sure Google will be aware of the different versions of a page and will index them
Human and automatic translations
By default, Weglot will provide a first layer of machine translations. Users have different tools to edit, improve or replace this translations, directly on their Weglot account:
Translations list: filters and search bar make it easy to find and edit translations
Visual editor: allowing users to edit translation while "being" on their web pages, it provides context
Translation rules: you can add your own glossary that will automatically be applied to your translations
In addition, you can switch off machine translations if you want more control over the display workflow and make sure every translations has been checked and approved.
Access to professional translators
If you do not have the resources in-house, you can order pro translations from professional agencies directly plugged-in Weglot. Then, the translations will be integrated and displayed on your website within three days.
Dedicated expert support team
Weglot team is made of 10 people, full time, actively developing Weglot plugin and service. Just contact support@weglot.com if you have any question.
A real life example, using Weglot with one of our themes
We tried Weglot on our Trade theme to see how it goes. We added 3 extra languages: French, German and Spanish. After setting up Weglot, we selected different pre customized buttons (you can make your own or play with the proposed styles) and locations (again totally customizable).
Different language buttons

Language button integrated in the menu or at the bottom right-corner of your website, using a list or a dropdown, with or without flags and language names
All content translated
Here is the same page in English and in French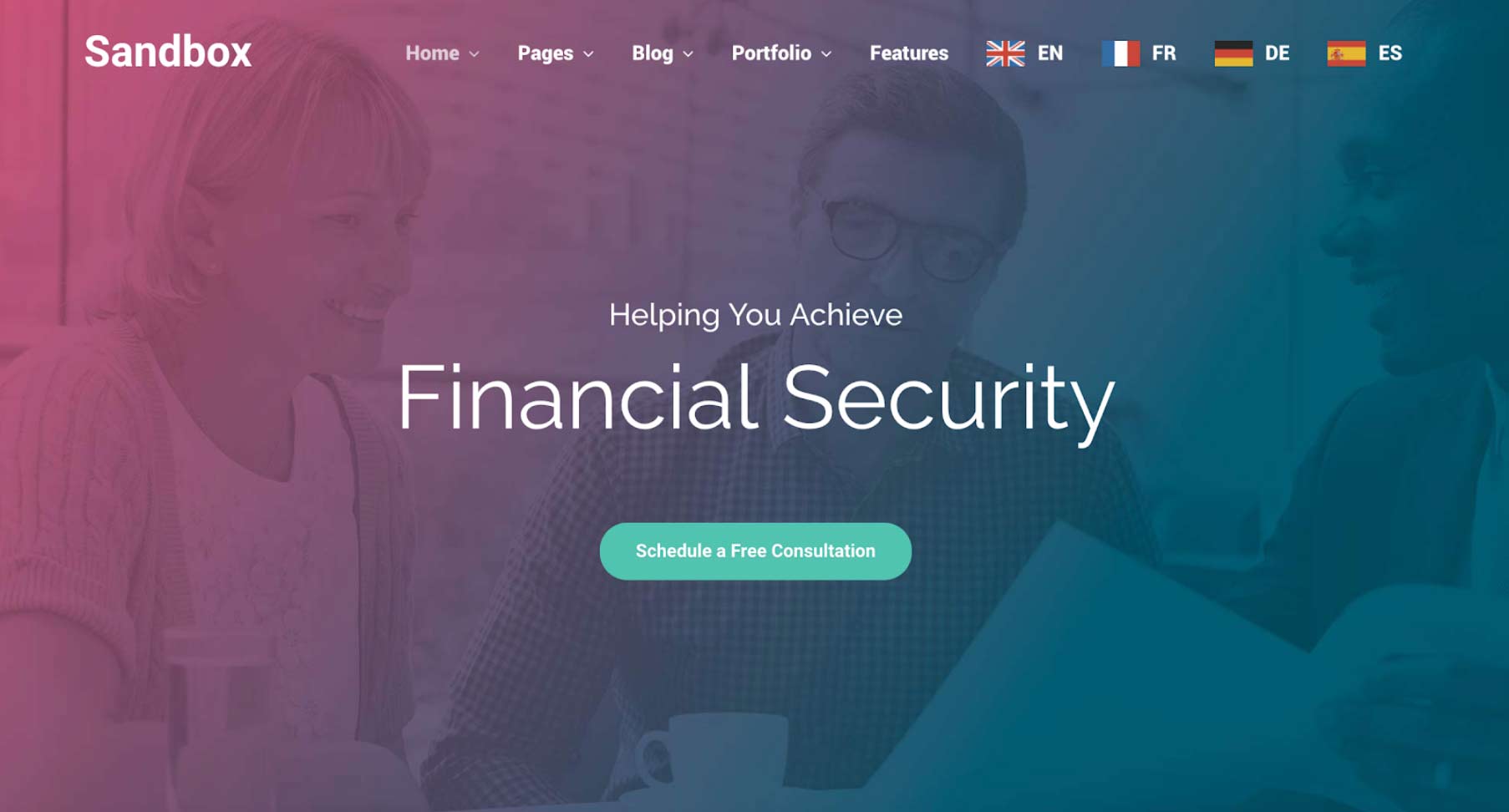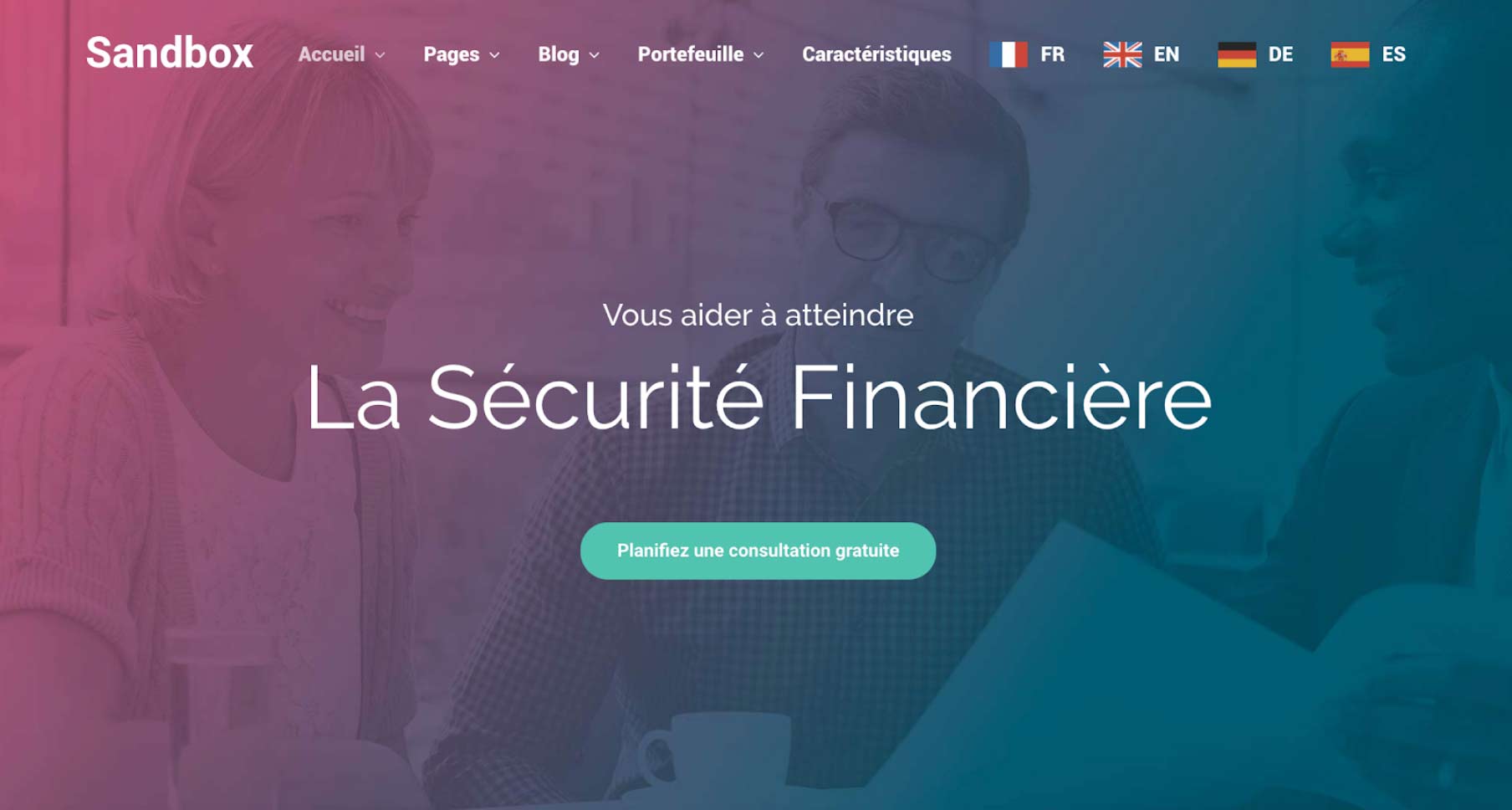 Another example of translation: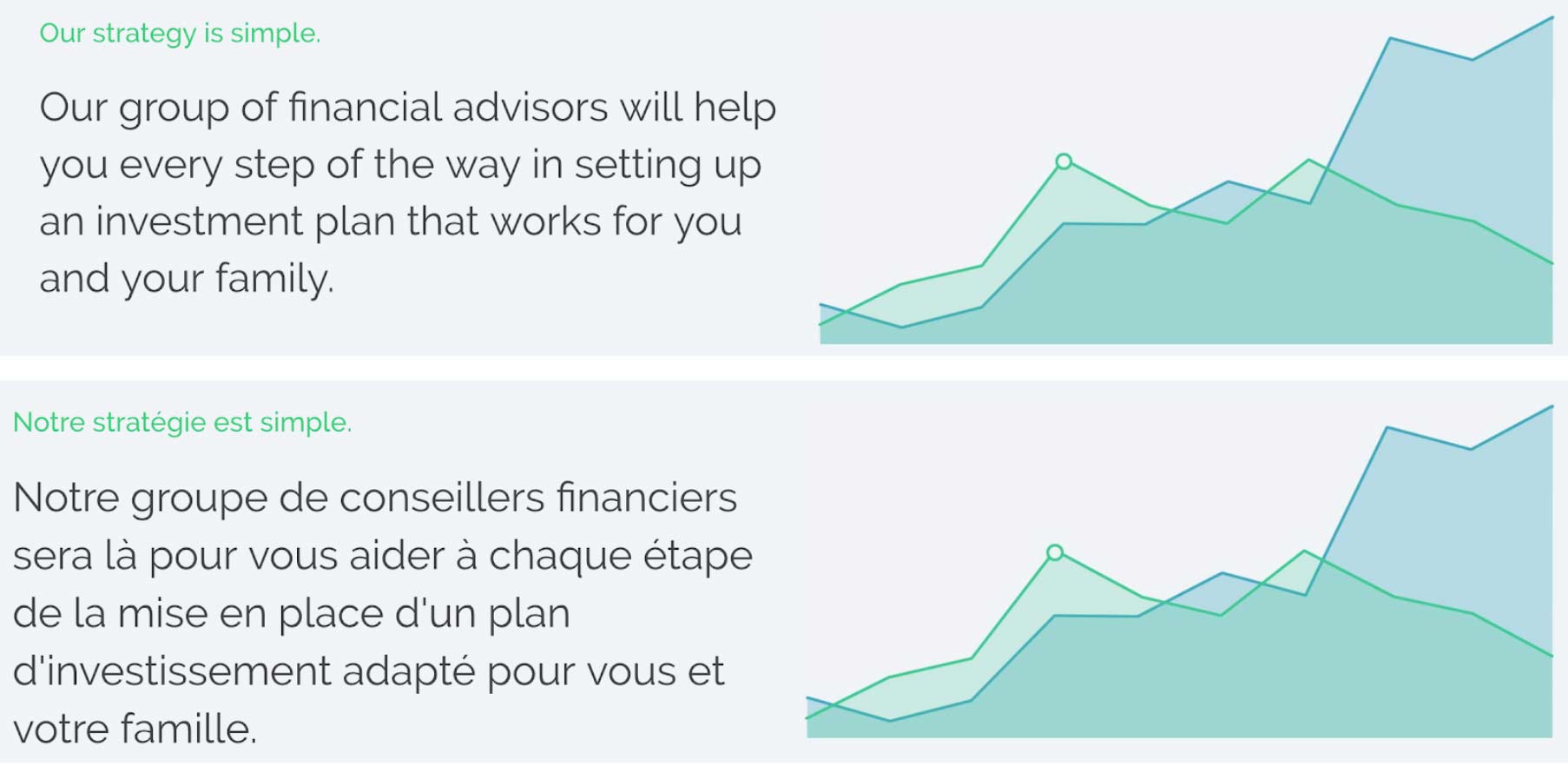 Manage your translations
You have two main tools to edit, replace or improve your translations:
The Translation List : You have your original content on the left and the related translations on the right side. If you want to edit a new translation for your website, just change it and it will be saved automatically.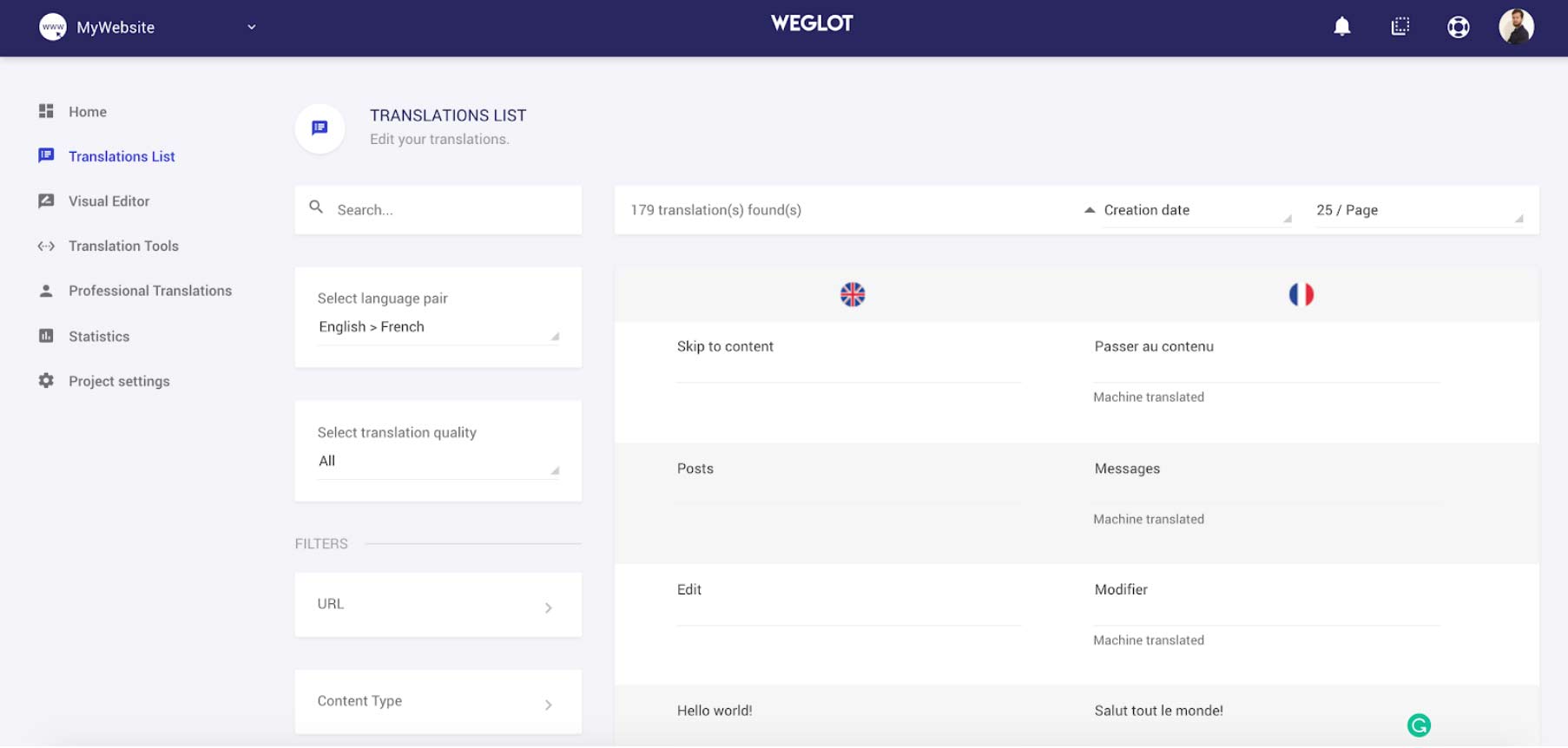 The Visual Editor : With this tool, you can also edit new translations with the difference that you are within your web page. It means you can see your translations directly. You can click on any of your content and easily edit it.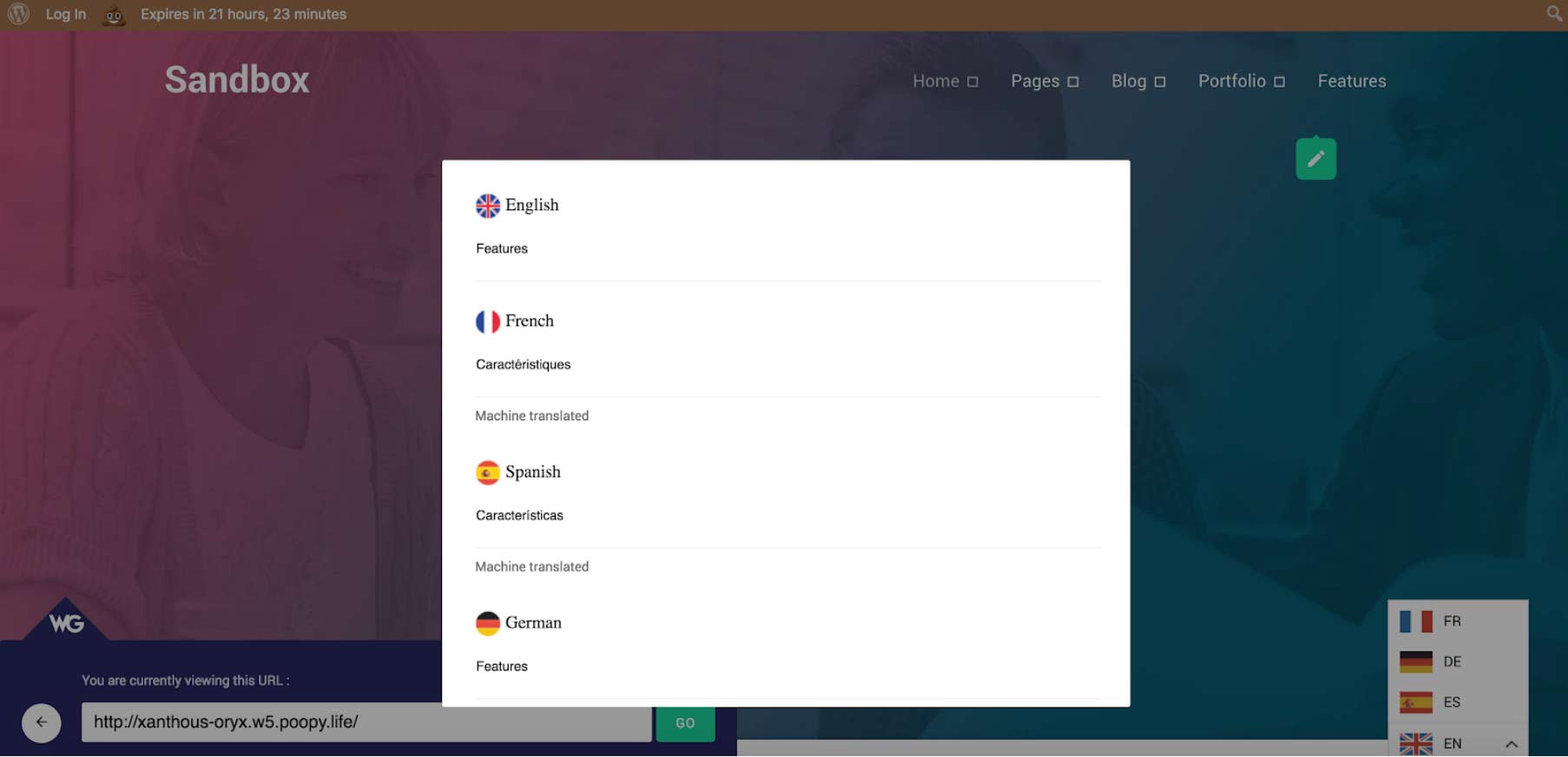 Wrapping-up
If you're looking for a powerful multilingual solution to display your ThemeTrust website in different languages, Weglot could be a great solution for you. SEO optimized, fully-compatible and backed by a team of experts, you should use their 10-days free trial to make your own mind.
Henry Jones is the founder and owner of ThemeTrust. He has been designing and developing for WordPress since 2007.