We just released version 1.1.0 of the Work theme. This update includes some bug fixes and added features. The most notable change is the addition of built-in lightbox functionality. Thumbnails can now either link to their page, or open an image in a lightbox.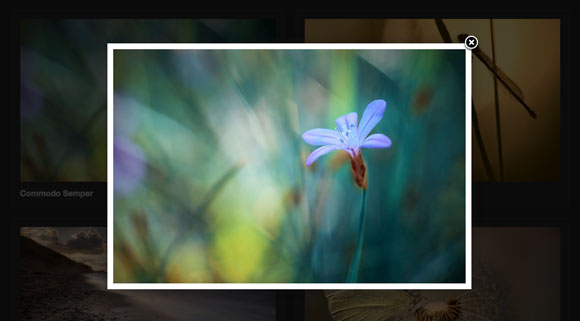 Changelog
Version 1.1.0 (Dec 20, 2010)
Added localization support.
Added lightbox functionality.
Fixed bug that was inserting p tags in embedded content objects.
Added ability to wrap buttons generated by shortcodes in p tags.
Version 1.0.2 (Nov 13, 2010)
Added ability to disable links in slideshow.
Version 1.0.1 (Oct 20, 2010)
Fixed slideshow image display bug in IE.
Added missing CSS for aligning content images.
Version 1.0.0 (Oct 4, 2010)