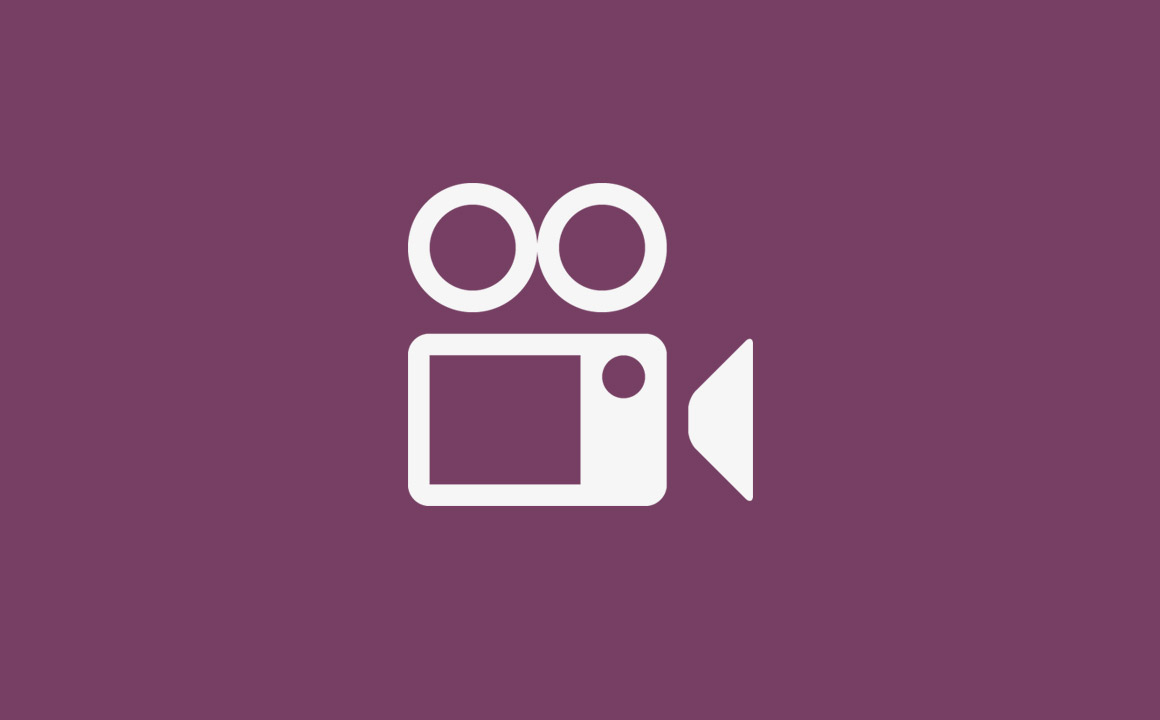 Do you have a video you'd like to share with your site visitors? If you'd like to add an video to your pages or your blog posts, it's incredibly easy to embed them.
Where is your video hosted?
While the most popular video site is YouTube, that's not the only option you have. Here's a partial list of sites you can choose from:
Animoto
Blip
DailyMotion
Flickr
FunnyOrDie.com
Hulu
VideoPress
Vimeo
Vine
YouTube
You can find the full list of sites on WordPress' Embed list found here.
You can also host your own video, but I don't recommend that for most users. First of all, you're taking up precious space on your own server. Secondly, you're more vulnerable to a crash if too many visitors attempt to access your video at the same time. Thirdly, and perhaps most importantly, you'll cut yourself off from the increased exposure that may come from a YouTube search. Just something to think about.
Now, let's take a look at how to insert videos in WordPress via these different options.
Select and then copy the video's URL.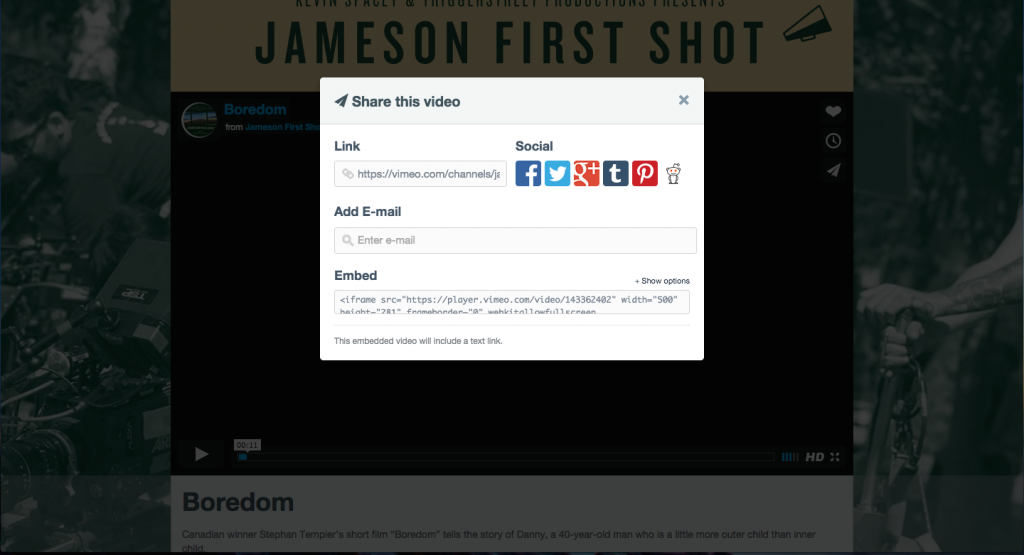 Back in WordPress, create a blog post or page. Select the "text" tab, and paste the link. Save and preview.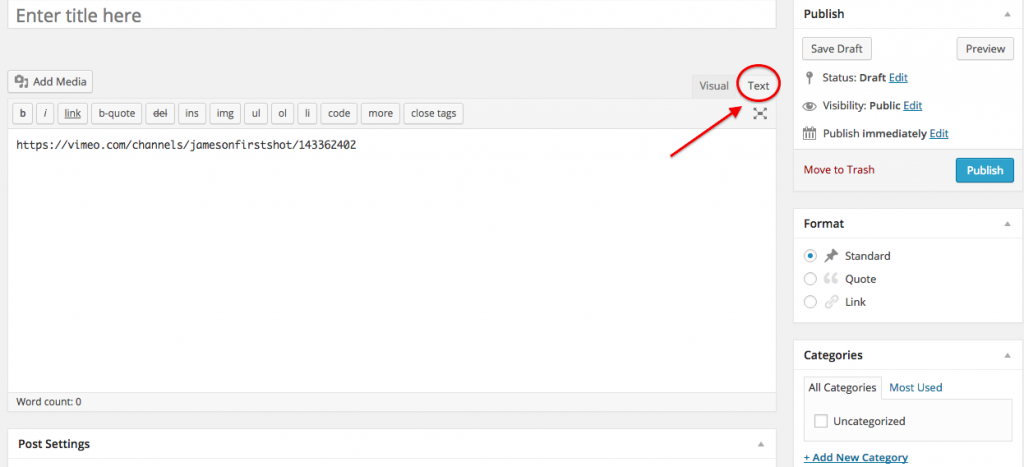 This works with Animoto, Blip, DailyMotion, Flickr, FunnyOrDie.com, Hulu, Vimeo, Vine, YouTube, and more.
But, what if you'd like to customize it, for example with height and width? Meet shortcodes.
Fortunately, most sites have this functionality already set from you. For example, on Vimeo, you navigate to "Show options" and then tinker with the options available to create a customized version of the video.
Copy and paste that updated embed code into the text area of your WordPress site.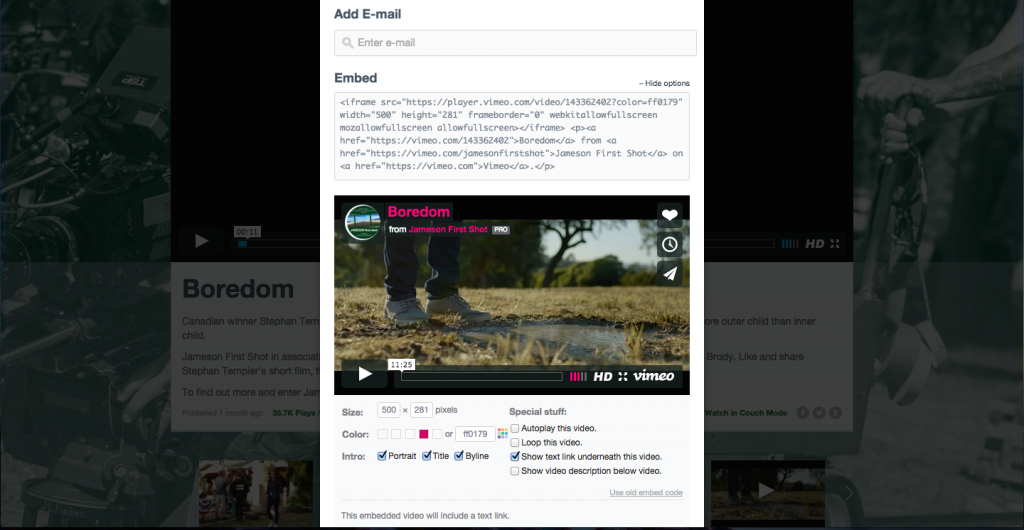 Now Go Forth and Insert
Inserting videos is so easy to do and adds an interesting visual dimension to your WordPress site.