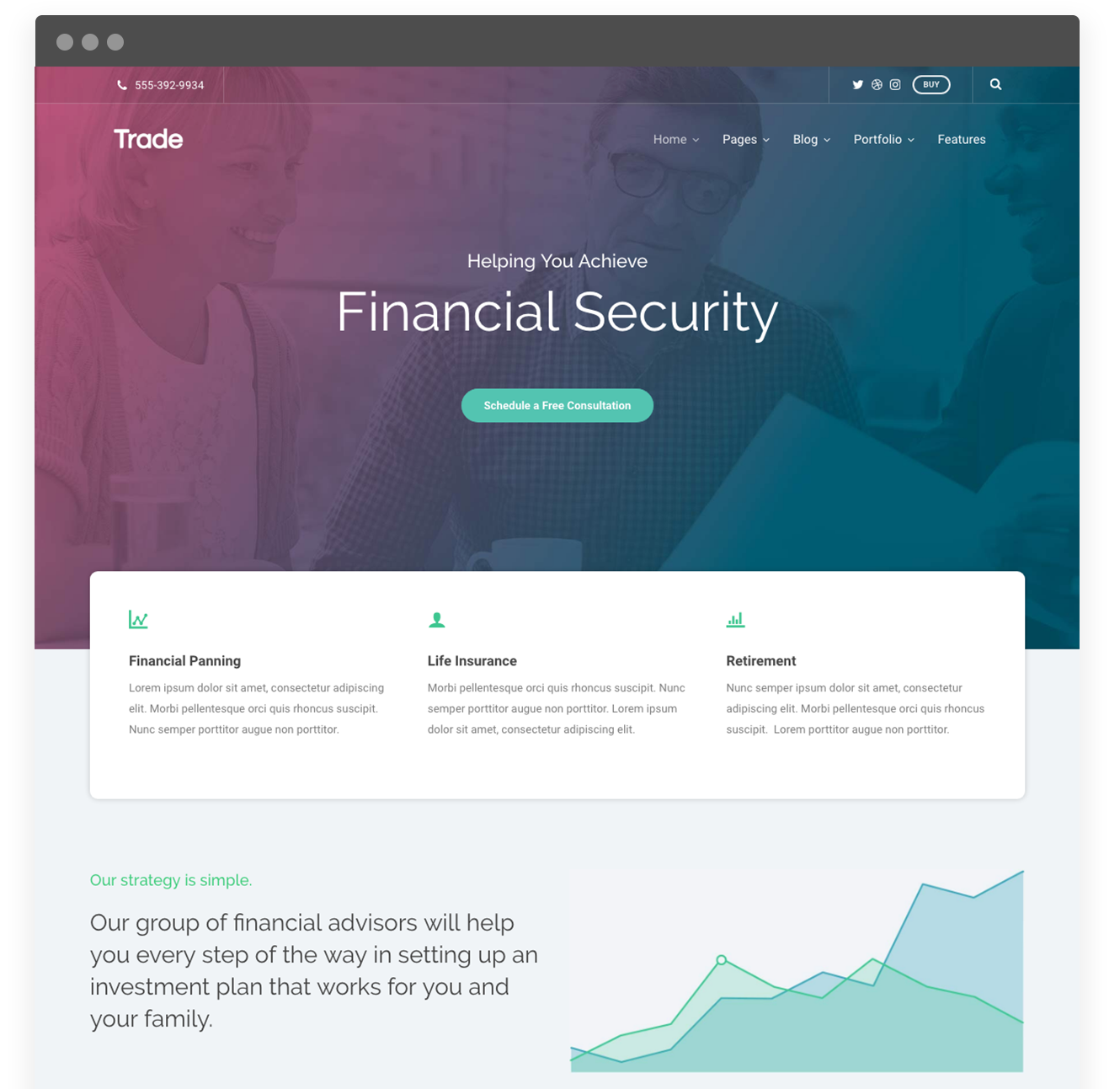 Our Latest Theme
Trade
Trade is a stunning premium WordPress theme that integrates seamlessly with Page Builder. Use the intuitive drag-and-drop interface to build your pages the way you want. With the click of a button, import all of the demo content, allowing you to get a jump start on building your business website.
Timeless Design
We use a minimalistic approach to theme design, insuring your site will look fresh and modern for years to come.
Fully Responsive
All of our premium WordPress themes are fully responsive, meaning your site will look great on mobile devices and desktops.
Top-notch Support
Browse our extensive knowledgebase, or if you have questions, our friendly support team is here to help.
Customer Testimonial
"I used a premium WordPress theme from ThemeTrust to create a site that showcases my creative work in advertising. The theme is perfect for my purpose. It's simple, elegant, functional and puts the spotlight on my work rather than drawing attention to itself. I'm really happy with the whole experience!"
- Matt Garthoff
Creative Director