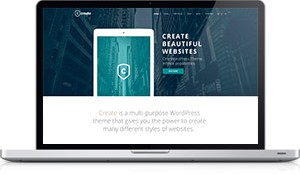 Create
A multi-purpose theme with page builder and bundled with the #1 premium slider plugin.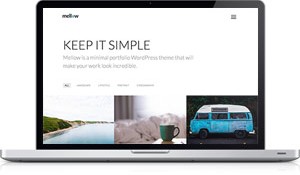 Mellow
Mellow is a minimal portfolio WordPress theme that will make your work look incredible.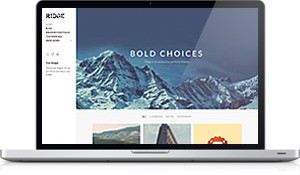 Ridge
Designed with the creative professional in mind, Ridge is a portfolio theme that puts your work front and center.
Happy Customers
Over 85,000 Satisfied Customers
"At Crush Design Co. we've worked exclusively with ThemeTrust themes since day one. Their support team is unparalleled no matter the level of assistance required and their clean and minimalist designs complement our company's aesthetic perfectly. Even our clients find updating their sites afterwards to be an easy, intuitive process."

- Charlene Roberts

"I have had the most amazing, ongoing support from ThemeTrust. The themes are rock solid, and the support team is always patient with my amateur questions. I adore ThemeTrust and all of their people, and will continue to make it known to my connections!"

- Laura Lyons

"ThemeTrust has made it possible for me to start my own website, on my own. But really, I'm not alone, ThemeTrust has been there the whole time answering and guiding me through all of my questions. Their support forum is unbelievable and their themes are gorgeous!"

- Elissa Masin

"I cant't say enough good things about ThemeTrust. The customer service has been second to none; I've had my fair share or tricky, ridiculous and stupid questions, the ThemeTrust Team have been able to assist with every one of them, helping me customise the themes and create something quite special. 10 out of 10."

- Lewis Archer

"Besides the technical and graphical quality of their themes (clean design, clean code) Themetrust also shines for the quality of their technical support, and I always got quick and adapted answers from their team."

- Gregory Thouvenin

Clean & Elegant Design
Our WordPress themes will make your site stand out from the crowd.

Fast & Friendly Support
Purchase any WordPress theme and get support that's fast and friendly.

Browser Compatibility
ThemeTrust themes are tested in all modern browsers.